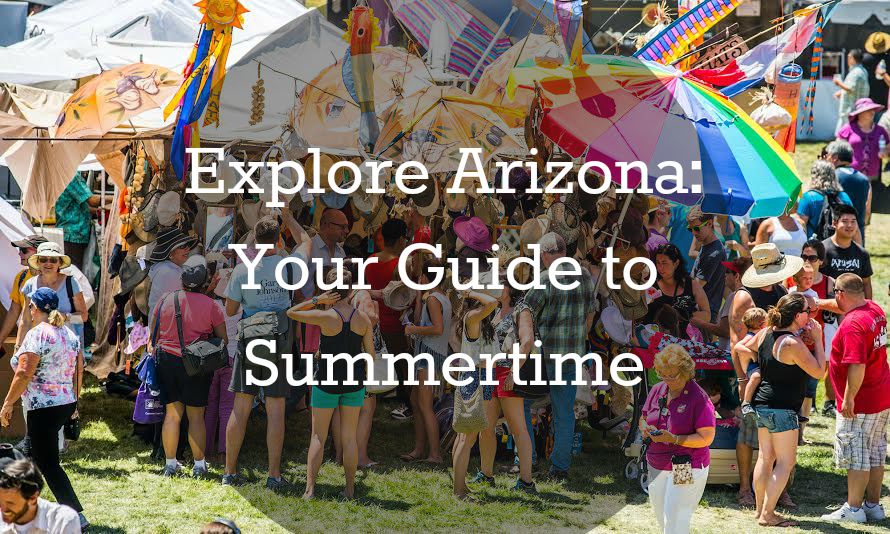 Flagstaff Arizona is a small mountain town with a lot to see, do and explore. Aside from the great outdoor experiences, Flagstaff has a lot of unique spots and culture that locals and visitors love. A few hours outside of Phoenix, taking a weekend or day trip up to Flagstaff is doable. Plus, we have residents up at The Place at Forest Ridge!
Flagstaff is home to Northern Arizona University and has the usual haunts that you would find in major cities: Target, Chili's, Jimmy Johns, Starbucks, etc. But if you are going for a weekend trip, you don't want to go to a restaurant that you could find down the street from your house. We are exploring the Best Neighborhood Eateries in Flagstaff Arizona.
---

Criollo
Where: 16 N San Francisco St, Flagstaff, AZ 86001
Why: This yummy farm to table restaurant is using the best local ingredients to serve Latin inspired cuisine in a funky, contemporary space. With large windows inside, you can see out onto the streets of Downtown Flagstaff. Plus they have patio dining in the back so you can eat in the fresh air.
Perfect For: Brunch, Lunch, Happy Hour or Dinner. It's great for a romantic dinner or an outing with friends.
Must Try: We love ordering the Fire Roasted Jalapeno and Bacon Nachos to start. Every dish has a Latin flare and you really can't go wrong with any of the tacos. The Shrimp and Grits (sautéed Mexican white shrimp, cheddar poblano grits, smoked pork) is a favorite entrée as well. If you go for brunch, you need to get one of their bloody mary's and the cheddar poblano grits as your side!
Flagstaff Brewing Company
Where: 16 Historic Rte 66, Flagstaff, AZ 86001
Why: This casual brewpub has delicious draft beers, pub food and a large patio that often features live music.
Perfect For: Burgers and beers.
Must Try: Start with the Hummus appetizer. Its back bean hummus served up with all sorts of fresh veggies and grilled pita bread. The Mushroom Burger (Swiss cheese, sautéed mushrooms , bacon, caramelized onions) is always good. You should also try the Grilled Pear Burger (bleu cheese, balsamic glaze, grilled pears) if you're feeling adventurous.
Karma Sushi Bar & Grill
Where: 6 Historic Rte 66, Flagstaff, AZ 86001
Why: This hip little joint is serving up amazing sushi, and Japanese fare in an intimate space. The sushi is great, there are various cozy seating options, plus they have all day happy hour on Sunday!
Perfect For: Sushi and Japanese cuisine, date night, happy hour.
Must Try: They have so many amazing signature rolls! Some of our favorite are the Orpheum Roll, the Godzilla Roll and the Kaptain Krunch Roll. If Sushi isn't your thing, you can order Ramen, Udon or Terriyaki grilled items.
Mama Burger
Where: 991 N Fort Valley Rd, Flagstaff, AZ 86001
Why:  A trip to Flagstaff isn't complete without a stop at Mama Burger. This casual, quick spot has some of the best burgers around. Sit inside or outside and enjoy some killer burgers, and their milkshakes.
Perfect For: Quick, casual dining.
Must Try: We usually order the Bacon Guacamole Burger (guacamole, lettuce, tomato, bacon, ketchup, mayo and cheddar cheese). The Kahuna Burger (terriyaki sauce, pineapple, lettuce, grilled onions, green peppers, mayo, and Swiss cheese) is another favorite. If you want to get a little bit crazy, order the MOAB aka the Mother of All Burgers – it comes with: two patties, French fries, tomato, lettuce, grilled onions, green chiles, bacon, cheddar cheese, house sauce, pickles and jalapeños. You have to get a milkshake with your burger. They have so many kinds you probably won't be able to choose. We love the Elvis (peanut butter and banana).
The McMillan Bar and Kitchen
Where: 2 W Rte 66 Flagstaff, AZ 86001
Why: This little tavern is located in the old Bank Hotel Building est 1886. They're serving up unique cocktails and yummy pub inspired fare here. Plus they have a game room with skeeball and foosball in the back if you want to play before or after your meal.
Perfect For: An upscale dinner, cocktails or games over a beer.
Must Try: Roadway Nachos (Pork or chicken, refried beans, cheddar, guacamole, pico de gallo, pickled jalapeños, green onions, black olives and sour cream baked with our house made tortilla chips). Forsythe Burger (White cheddar, bacon, bbq'd onions, lettuce, tomato, spicy mayo and sunny side eggs served on a pretzel bun). Pork Shank (Served on white cheddar cheese grits, topped with our housemade molé, cotija cheese, pickled red onions, cilantro, black beans and a warm tortilla).
Images via Yelp