Today we're talking all things budget friendly in Phoenix, Arizona. We've covered things you can do in Phoenix for free, now we're taking it up a notch with 10 things to do in Phoenix for cheap. These are all things you can do right here in our great city without dropping a lot of cash or rearranging your budget.
Don't feel like waiting forever to save up for something fun? No need! You can use some extra spending money to do something fun from this list of things to do in Phoenix for cheap.
The great thing about finding stuff to do for cheap is that you don't have to feel guilty about the money you are spending. You can just go for it, enjoy yourself, and there's no big spend so it's not a situation where you need to feel upset or like you have to short yourself elsewhere in your budget.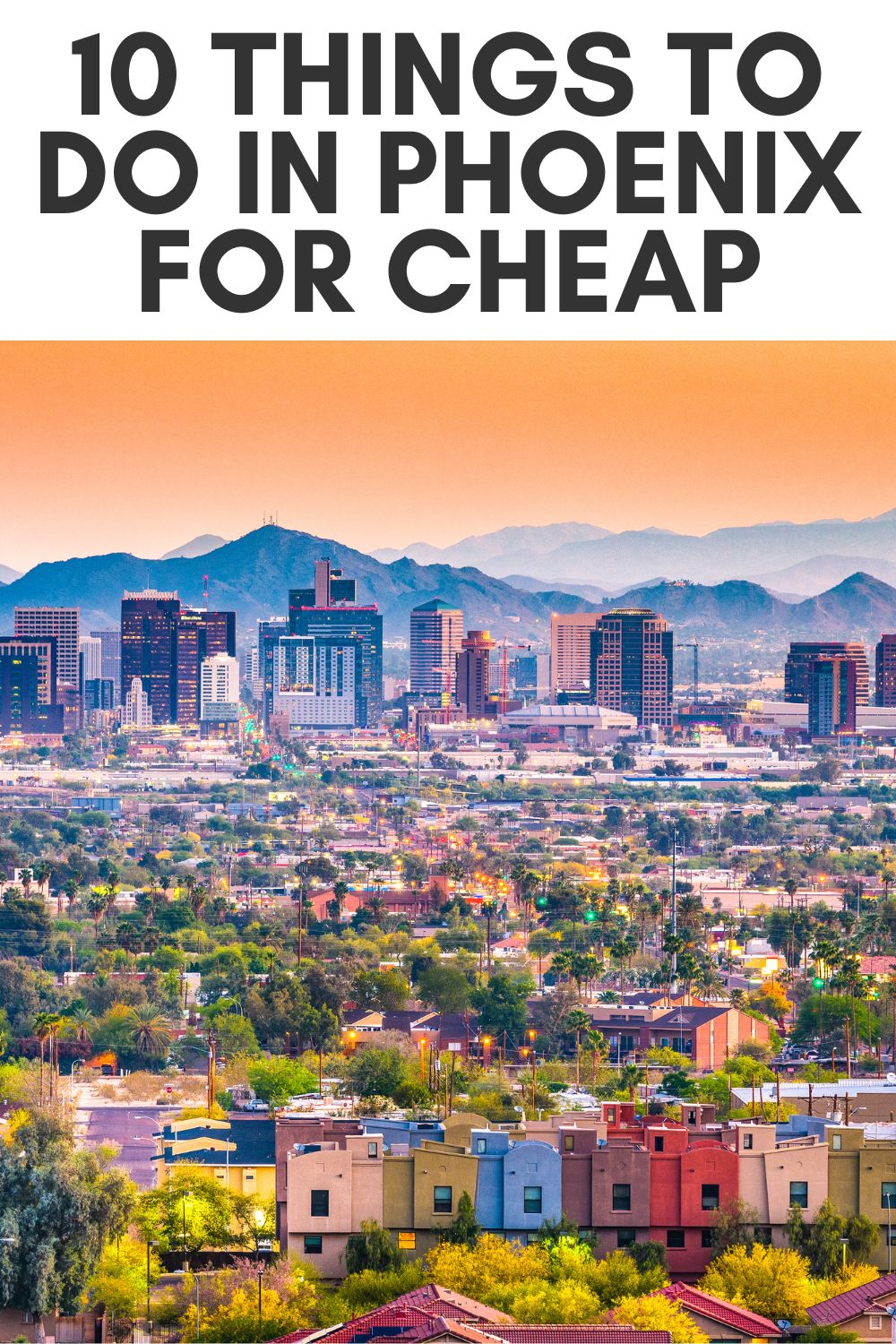 For those of you who might be new to Phoenix, these are some fun activities you can do as a way to get to know the city as well. It's a nice mix of fun adventures, places to eat, and more.
There's something for everyone and if you have a bit more money to spend you can always choose multiple activities and make a whole weekend of it!
How expensive are these things to do in Phoenix?
These activities will vary in price and some of them will also vary depending on what you want to put into the situation. If you have less to spend you can also consider doing some of these free things to do in Phoenix and just adding a little money to them for things like takeout lunch/dinner, sweet treats, etc.
Some of these activities will teach you something, some are outdoors, others are events. You can always pick and choose which ones you are doing based on how much money you have to spend on that event. All of these options are what I would consider budget friendly and none of them are a splurge or a big investment.
10 Things To Do In Phoenix For Cheap
Let's dive on in and see what Phoenix has to offer in terms of cheap entertainment…cheap THRILLS if you will 😉 Jokes aside, there is always something you can see, do, or experience here in Phoenix without having to invest a lot of your hard earned cash.
We know things are getting more expensive all the way around these days so if you are feeling the pinch of the budget constraints you are not alone and you don't have to be bored as a result! Check out these budget friendly activities and get out there and enjoy your life.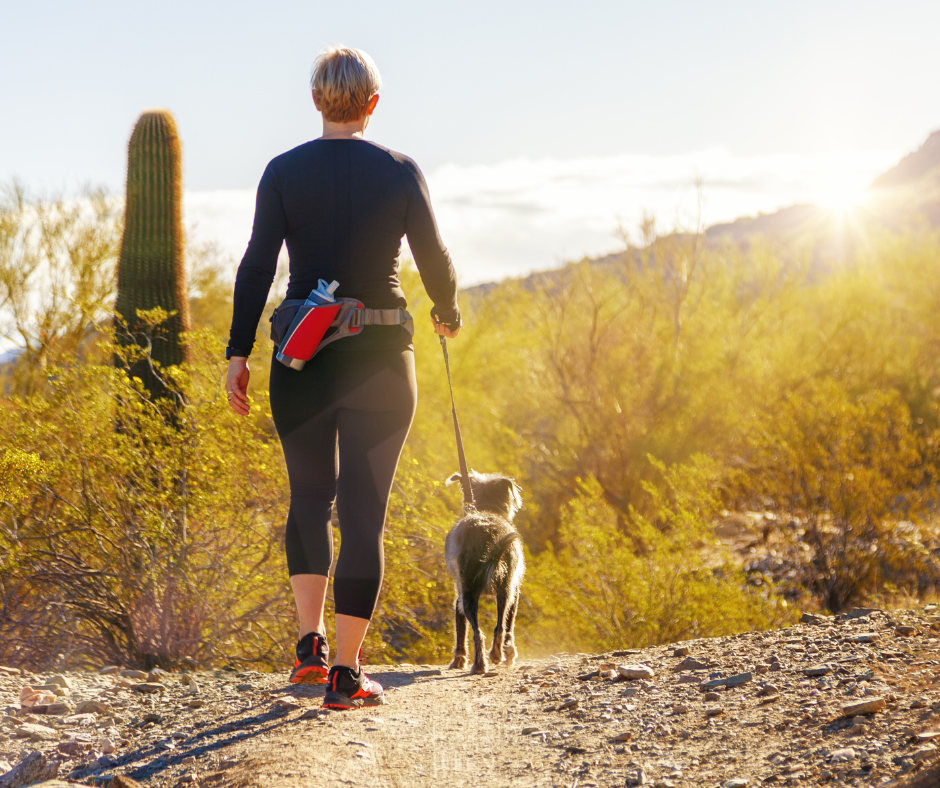 Hiking or Biking
If you are an outdoorsy person now is the time to start planning activities. As the weather cools off and gets more pleasant you want to get out there and explore. You can do some of The Top 10 Best Phoenix Hikes To Take With Your Dog and pack a picnic lunch or plan to eat out at one of the great restaurants along your journey.
If you like bike you have some options too. Check out The 5 Best Hiking And Biking Trails in North Phoenix for a new place to ride and enjoy the beautiful city we all call 'home'.
Music
If you are into live music you can always check out See Your Favorite Bands at The Marquee to learn more about seeing live music locally.
Musical Instrument Museum
While we are on the topic of music you can go check out the Musical Instrument Museum which will teach you something and wow you with the amazing acoustics, history, and more.
The Botanical Gardens
The Botanical Gardens is a great place to visit. You can always feel good about knowing that your admission fee's go to a great cause and you will not just get to learn something you will also get to see so many gorgeous plants that are native to the region.
Hole in the Rock
If you don't consider yourself particularly outdoorsy that is okay! This is an easy spot you can walk up to and you can take some great photos here. It's an awesome spot to check out, take some Instagram worthy shots, and then grab dinner, drinks, etc. It's a gorgeous sunset viewing spot!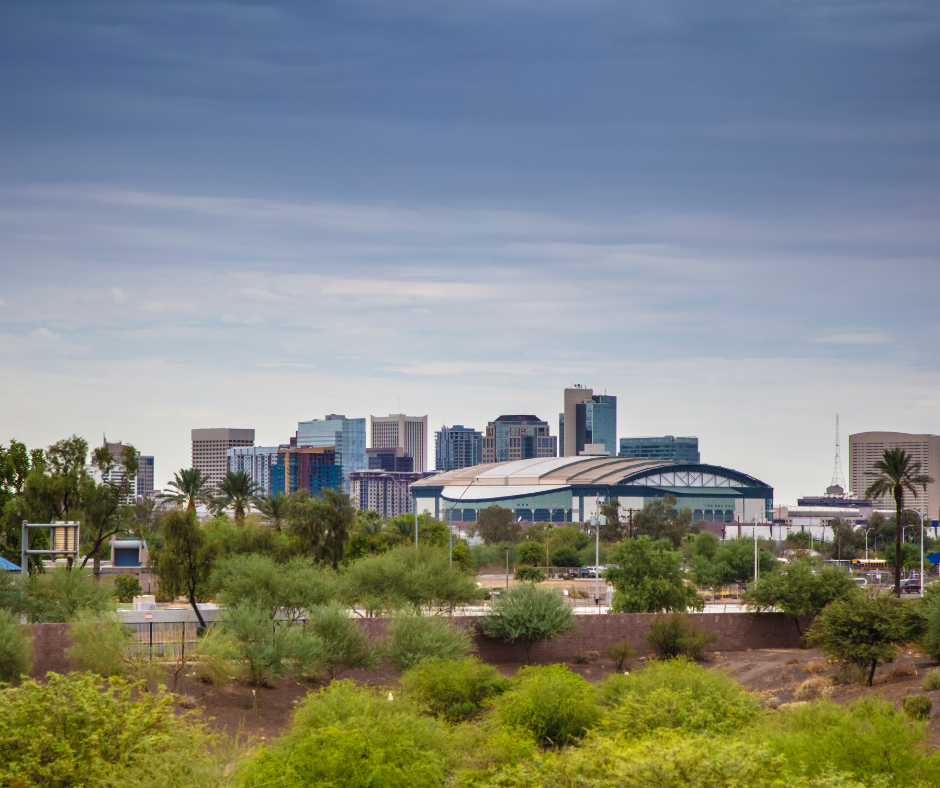 Chase Field
Even if you aren't a Diamondbacks fan you can check out Chase Field. It's a cool stadium and you can make a whole day of it. Baseball is the great american pastime and all that jazz…
Phoenix Art Museum
Recharge and explore your own creativity with a visit to the Phoenix Art Museum. It's a great spot to see some amazing works of art and it'll give you a chance to really unplug from the hectic world outside while learning something new.
Phoenix Zoo
Do we really need to tell you why it's so fun to visit the zoo?! It's a great place to explore, see the animals, and have some unfiltered fun. Check out the Phoenix Zoo to learn more about any promotions they have running, special events, and more!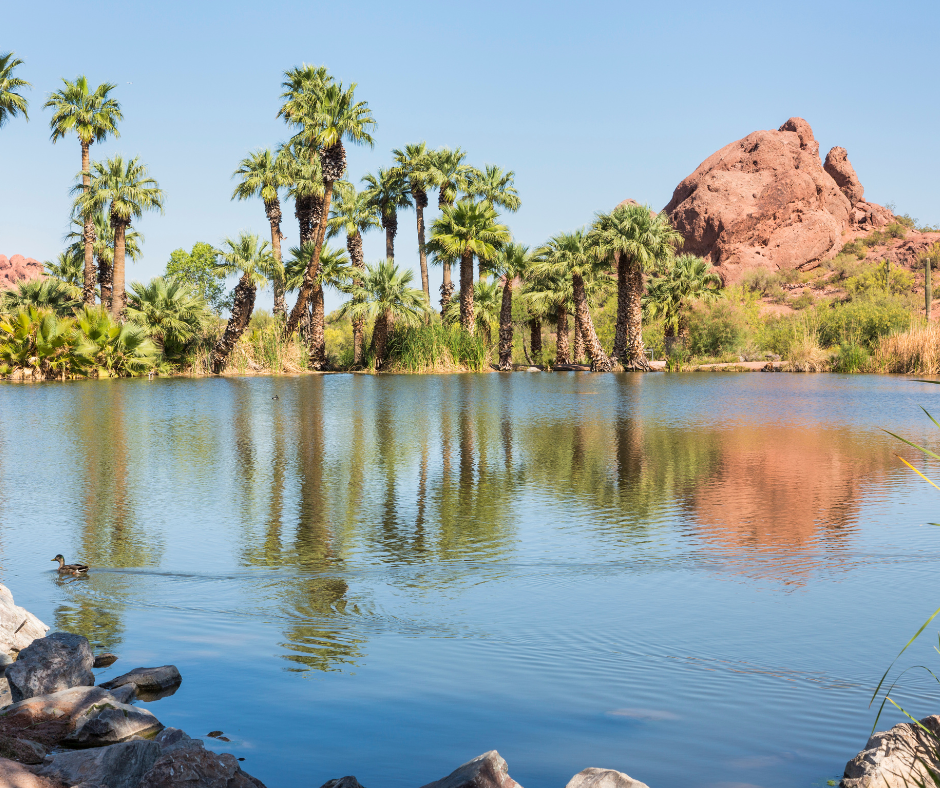 Children's Museum of Phoenix
If you have kids you need to entertain and educate on the cheap you won't want to miss the Children's Museum of Phoenix. It's a great spot for the whole family and it's so much fun. It also gives kids a chance to learn while interacting with the world around them. Also an excellent location for kids to interact with other kids outside of school and the pressures that go along with such a strict environment.
The Phoenix Theatre Company
Here's another great way to support the arts and get out there and enjoy some live entertainment without having to spend a fortune. The Phoenix Theatre Company offers a lot of great productions, entertainment options, and events at a very low cost!
Hopefully this list has given you a lot of great choices for what you can do on the cheap here in Phoenix. Our list of 10 things to do in Phoenix for cheap is meant to help you get out there and explore this great city. If you are new in town, just visiting, or a tried and true local for life there is always something new you can learn or enjoy here in Phoenix!