If you are looking for the top fashion trends for spring then you have to check out these great Phoenix boutiques which will no doubt be full of these trends for spring fashion in Phoenix! There's something for everyone and these amazing little spots will help you grab some essential pieces for your spring wardrobe here in Phoenix.
We all want to be fashionable and stylish, right? It doesn't have to take a lot of work. One of the best things you can do is find a great boutique or two and check them out each season. It's also a good idea to plan on checking in with the owners or store keepers so you can easily have them help you find the spring fashion in Phoenix that works best for you!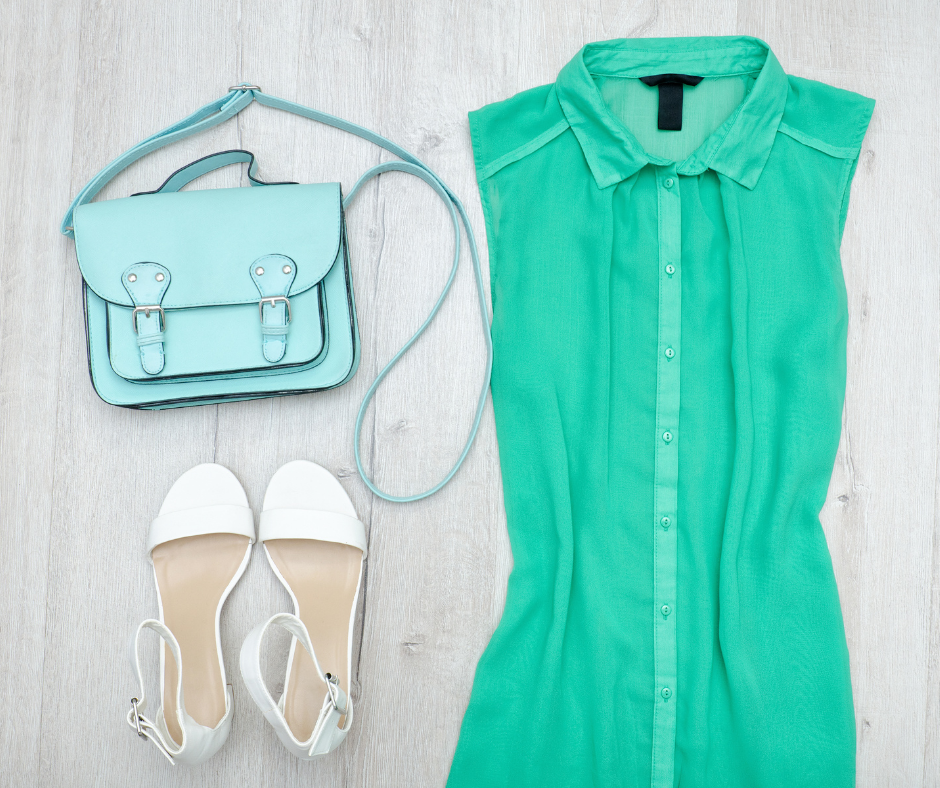 Spring Trends For 2022 | Spring Fashion in Phoenix:
Before we talk about where to find great trends for spring 2022 (and all year long) in Phoenix. Let's take a look at what to expect in terms of trends for Spring 2022 fashion! Afterall, we can't go shopping for trends if we don't know what we are looking for, right?
Trucker Chic
A lot of runway looks for the spring are somewhat trucker chic. They're exaggerated styles that we would see on men with a utilitarian and rugged look. These pieces are made with a lot of durable fabrics we wouldn't usually think of for spring fashions like corduroy or canvas. Utility jackets and oversized jean jackets in a lot of boxy cuts and style are popular right now!
Ties
Ties are not just for men. They're making a comeback in women's fashion as well. This spring 2022 be on the lookout for ties that you can style in the traditional way or look for stuffed, bedazzled, and jeweled options that you can use to make a statement out of a regular old shirt you might have given up on!
Gloves
These are not the black stretchy gloves that you grab from the dollar store when you need something to keep your fingers warm in the winter. We are talking about stylish options in leather, and canvas that can give you a bold pop of color while still being useful for those chilly spring mornings!
Layered Dresses
Spring is time for dresses! One thing about dresses that we are seeing come back into style for 2022 and spring is the layered dresses looks. You can layer sheers over flowing and flowery numbers while also choosing things like flared denim or slacks to wear under your flowy dresses. You can mix and match styles while adding a boho chic vibe to your wardrobe for spring 2022.
Army Glam
Something that everyone is predicting for 2022 fashion is that Army style looks are going to be big! We aren't talking about old Army uniforms though. We are talking about an army chic look that goes along with those truck coats, canvas fabrics, and muted neutrals. All of this is great for spring because it means you can still be comfortable while also being chic and stylish!
Another great aspect of this look is the fact that you will have plenty of pockets! Finally, right ladies?!
Now that we have an idea of what we're looking for, let's take a look at some of the best boutiques in Phoenix!
Best Boutiques in Phoenix:
Here are some great boutiques in Phoenix that you won't want to miss. Check these spots out for all of your spring fashion in Phoenix.
10 W Camelback Rd Phoenix, AZ 85012
602-279-5467
1437 N 1st St Ste 103 Phoenix, AZ 85004
602-252-1323
4810 E Ray Rd Ste 13 Phoenix, AZ 85044
480-940-9200
922 N 5th St Phoenix, AZ 85004
602-256-6233
5213 N Central Ave Phoenix, AZ 85012
602-277-4822
2502 E Camelback Rd Ste 169 Phoenix, AZ 85016
602-956-8600
Looking for a great apartment in Phoenix? Need pet friendly apartments?
The Place at Forest Ridge (Flagstaff), The Place at Wickertree, and The Place at El Prado
are three of our amazing options for Phoenix living. These Phoenix apartment choices are packed with amenities, upgrades, and features that you won't find anywhere else. We work hard to make sure that our MCLife communities are places that everyone LOVES to call 'home'.
If you have pets, our Phoenix locations are always a great choice for a pet friendly apartment. We never have any breed or sizing restrictions for pets. That means you can bring your pets, large and small, without fear of losing out on an amazing housing choice.
Looking for other Phoenix living type posts?
Here in Phoenix that is something for everyone to enjoy. It doesn't matter if you are looking for ways to get outdoors, looking for great places to try local cuisine, or something unique and fun…we've got you covered!
Check out these other posts about Phoenix living so you have some entertaining fun for after you've explored all of the best local boutiques!