Did you decide that you want to read more in 2022? That's a great goal to have and we're proud of you for choosing to do something that is great for your mind and your spirit. Reading gives us not just a break from reality but it allows us to shape the world around us into the reality that we wish to see.
If you need some recommendations for the best books coming out in 2022 we've got you covered. We are sharing some of the best books for 2022 along with the best Phoenix book stores so you'll be able to get these great reads as soon as they come out.
There have been tons of good books released recently and over the last year but now it is time to look forward to what is coming soon! CHeck out this list of all the great books you can look forward to in the coming year, it'll blow your mind and hopefully get you excited to be reading this year!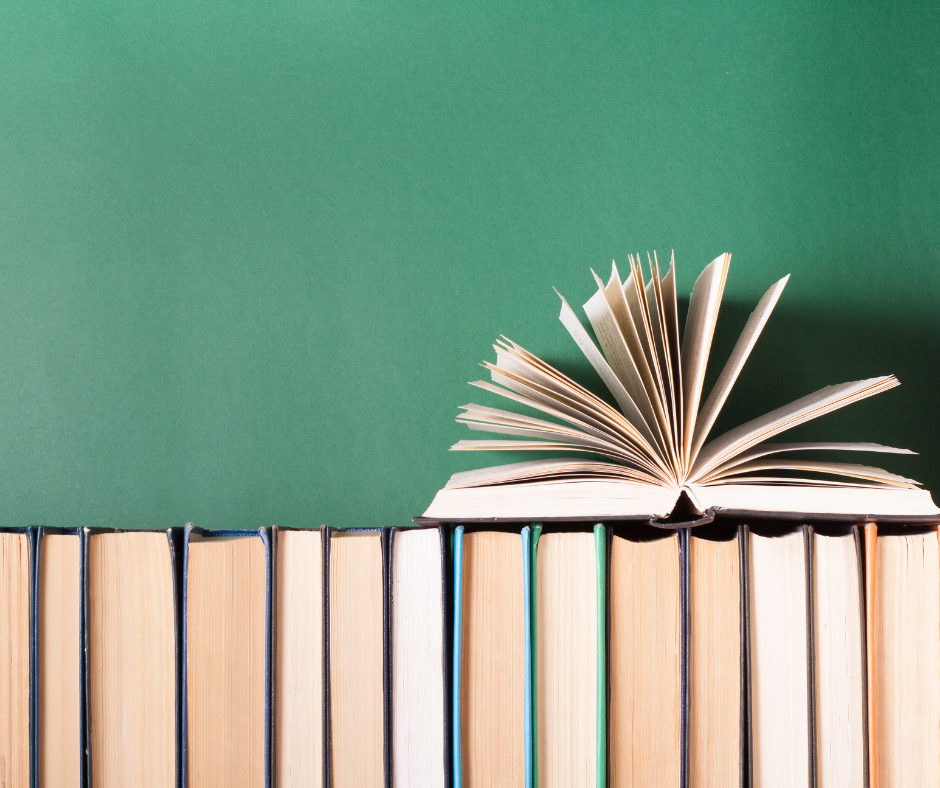 Best Books for 2022
Let's start off with the list of books that we can expect and look forward to in 2022. We have to know what we're shopping for before we take off to the store, right?!
The Invisible Kingdom: Reimagining Chronic Illness by Meghan O'Rourke (March 21)
From Goodreads:
A landmark exploration of one of the most consequential and mysterious issues of our time: the rise of chronic illness and autoimmune diseases
A silent epidemic of chronic illnesses afflicts tens of millions of Americans: these are diseases that are poorly understood, frequently marginalized, and can go undiagnosed and unrecognized altogether. Renowned writer Meghan O'Rourke delivers a revelatory investigation into this elusive category of "invisible" illness that encompasses autoimmune diseases, post-treatment Lyme disease syndrome, and now long COVIDynthesizing the personal and the universal to help all of us through this new frontier.
Drawing on her own medical experiences as well as a decade of interviews with doctors, patients, researchers, and public health experts, O'Rourke traces the history of Western definitions of illness, and reveals how inherited ideas of cause, diagnosis, and treatment have led us to ignore a host of hard-to-understand medical conditions, ones that resist easy description or simple cures. And as America faces this health crisis of extraordinary proportions, the populations most likely to be neglected by our institutions include women, the working class, and people of color.
Blending lyricism and erudition, candor and empathy, O'Rourke brings together her deep and disparate talents and roles as critic, journalist, poet, teacher, and patient, synthesizing the personal and universal into one monumental project arguing for a seismic shift in our approach to disease. The Invisible Kingdom offers hope for the sick, solace and insight for their loved ones, and a radical new understanding of our bodies and our health.
The Family Chao by Lan Samantha Chang (February 1)
From Goodreads:
The residents of Haven, Wisconsin, have dined on the Fine Chao restaurant's delicious Americanized Chinese food for thirty-five years, content to ignore any unsavory whispers about the family owners. Whether or not Big Leo Chao is honest, or his wife, Winnie, is happy, their food tastes good and their three sons earned scholarships to respectable colleges. But when the brothers reunite in Haven, the Chao family's secrets and simmering resentments erupt at last.
Before long, brash, charismatic, and tyrannical patriarch Leo is found dead—presumed murdered—and his sons find they've drawn the exacting gaze of the entire town. The ensuing trial brings to light potential motives for all three brothers: Dagou, the restaurant's reckless head chef; Ming, financially successful but personally tortured; and the youngest, gentle but lost college student James. As the spotlight on the brothers tightens—and the family dog meets an unexpected fate—Dagou, Ming, and James must reckon with the legacy of their father's outsized appetites and their own future survival.
Brimming with heartbreak, comedy, and suspense, The Family Chao offers a kaleidoscopic, highly entertaining portrait of a Chinese American family grappling with the dark undercurrents of a seemingly pleasant small town.
The Arc by Tory Henwood Hoen (February 8)
From Goodreads:
35-year-old Ursula Byrne, VP of Strategic Audacity at a branding agency in Manhattan, is successful, witty, whip-smart, and single. She's tried all the dating apps, and let's just say: she's underwhelmed by her options. You'd think that by now someone would have come up with something more bespoke; a way for users to be more tailored about who and what they want in a life partner–how hard could that be?
Enter The Arc: a highly secretive, super-sophisticated matchmaking service that uses a complex series of emotional, psychological and physiological assessments to architect partnerships that will go the distance. The price tag is high, the promise ambitious–a level of lifelong compatibility that would otherwise be unattainable. In other words, The Arc will find your ideal mate.
Ursula is paired with 42-year-old lawyer Rafael Banks. From moment one, this feels like the electric, lasting love they've each been seeking their whole adult lives. But as their relationship unfolds in unanticipated ways, the two begin to realize that true love is never a sure thing. And the arc of a relationship is never predictable…even when it's fully optimized.
Young Mungo by Douglas Stuart (April 5)
From Goodreads:
Both a page-turner and literary tour de force, it is a vivid portrayal of working-class life and a deeply moving and highly suspenseful story of the dangerous first love of two young men.
Growing up in a housing estate in Glasgow, Mungo and James are born under different stars–Mungo a Protestant and James a Catholic–and they should be sworn enemies if they're to be seen as men at all. Yet against all odds, they become best friends as they find a sanctuary in the pigeon dovecote that James has built for his prize racing birds. As they fall in love, they dream of finding somewhere they belong, while Mungo works hard to hide his true self from all those around him, especially from his big brother Hamish, a local gang leader with a brutal reputation to uphold.
And when several months later Mungo's mother sends him on a fishing trip to a loch in Western Scotland with two strange men whose drunken banter belies murky pasts, he will need to summon all his inner strength and courage to try to get back to a place of safety, a place where he and James might still have a future.Imbuing the everyday world of its characters with rich lyricism and giving full voice to people rarely acknowledged in the literary world, Young Mungo is a gripping and revealing story about the bounds of masculinity, the divisions of sectarianism, the violence faced by many queer people, and the dangers of loving someone too much.
The Candy House by Jennifer Egan (April 5)
From Goodreads:
It's 2010. Staggeringly successful and brilliant tech entrepreneur Bix Bouton is desperate for a new idea. He's forty, with four kids, and restless when he stumbles into a conversation with mostly Columbia professors, one of whom is experimenting with downloading or "externalizing" memory. Within a decade, Bix's new technology, Own Your Unconscious—that allows you access to every memory you've ever had, and to share every memory in exchange for access to the memories of others—has seduced multitudes. But not everyone.
In spellbinding linked narratives, Egan spins out the consequences of Own Your Unconscious through the lives of multiple characters whose paths intersect over several decades. Egan introduces these characters in an astonishing array of styles—from omniscient to first person plural to a duet of voices, an epistolary chapter, and a chapter of tweets. In the world of Egan's spectacular imagination, there are "counters" who track and exploit desires and there are "eluders," those who understand the price of taking a bite of the Candy House.
Intellectually dazzling and extraordinarily moving, The Candy House is a bold, brilliant imagining of a world that is moments away. With a focus on social media, gaming, and alternate worlds, you can almost experience moving among dimensions in a role-playing game.​ Egan delivers a fierce and exhilarating testament to the tenacity and transcendence of human longing for real connection, love, family, privacy and redemption.
30 Things I Love About Myself by Radhika Sanghani (January Release Date)
From Goodreads:
Nina didn't plan to spend her thirtieth birthday in jail, yet here she is in her pajamas, locked in a holding cell. There's no Wi-Fi, no wine, no carbs–and no one to celebrate with.
Unfortunately, it gives Nina plenty of time to reflect on how screwed up her life is. She's just broken up with her fiancé, and now has to move back into her childhood home to live with her depressed older brother and their uptight, traditional Indian mother. Her career as a freelance journalist isn't going in the direction she wants, and all her friends are too busy being successful to hang out with her.
Just as Nina falls into despair, a book lands in her cell: How to Fix Your Shitty Life by Loving Yourself. It must be destiny. With literally nothing left to lose, Nina makes a life-changing decision to embark on a self-love journey. By her next birthday, she's going to find thirty things she loves about herself.
Good Rich People by Eliza Jane Brazier (January Release Date)
From Goodreads:
Lyla has always believed that life is a game she is destined to win, but her husband, Graham, takes the game to dangerous levels. The wealthy couple invites self-made success stories to live in their guesthouse and then conspires to ruin their lives. After all, there is nothing worse than a bootstrapper.
Demi has always felt like the odds were stacked against her. At the end of her rope, she seizes a risky opportunity to take over another person's life and unwittingly becomes the subject of the upstairs couple's wicked entertainment. But Demi has been struggling all her life, and she's not about to go down without a fight.
In a twist that neither woman sees coming, the game quickly devolves into chaos and rockets toward an explosive conclusion.
Because every good rich person knows: in money and in life, it's winner take all. Even if you have to leave a few bodies behind.
This Time Tomorrow: A Novel by Emma Straub (March Release Date)
From Goodreads:
What if you could take a vacation to your past?
On the eve of her 40th birthday, Alice's life isn't terrible. She likes her job, even if it isn't exactly the one she expected. She's happy with her apartment, her romantic status, her independence, and she adores her lifelong best friend. But her father is ailing, and it feels to her as if something is missing. When she wakes up the next morning she finds herself back in 1996, reliving her 16th birthday. But it isn't just her adolescent body that shocks her, or seeing her high school crush, it's her dad: the vital, charming, 40-something version of her father with whom she is reunited. Now armed with a new perspective on her own life and his, some past events take on new meaning. Is there anything that she would change if she could?
Best Book Stores In Phoenix:
Here are some of the best places that you can buy books in the Phoenix area. It's good to know where the closest book store is anyway…in case of emergencies! I like to be prepared with a few bookstores to visit when I travel as well. If you are just in the area for a short while be sure to stop and support these great local spots if you can!
6031 N 16th St Ste 4 Phoenix, AZ 85016
300 W Camelback Rd Ste 1 Phoenix, AZ 85013
9201 N 7th Ave Phoenix, AZ 85021
300 W Camelback Rd Phoenix, AZ 85013
16428 N 32nd St Ste 111 Phoenix, AZ 85032
Book Gallery
3643 E Indian School Rd Phoenix, AZ 85018