As the temperatures start to cool off, Phoenix living is all about getting outdoors and enjoying our beautiful area. Hiking in Phoenix is one of the best ways to meet new people and explore the city!

We have created a guide for the best 10 Phoenix hikes. All of the amazing hikes listed below are dog friendly! Phoenix leash laws still apply on the hiking trails, so grab your furry friend, leash them up, and head out on the trails for a hike! Don't forget to pack your water!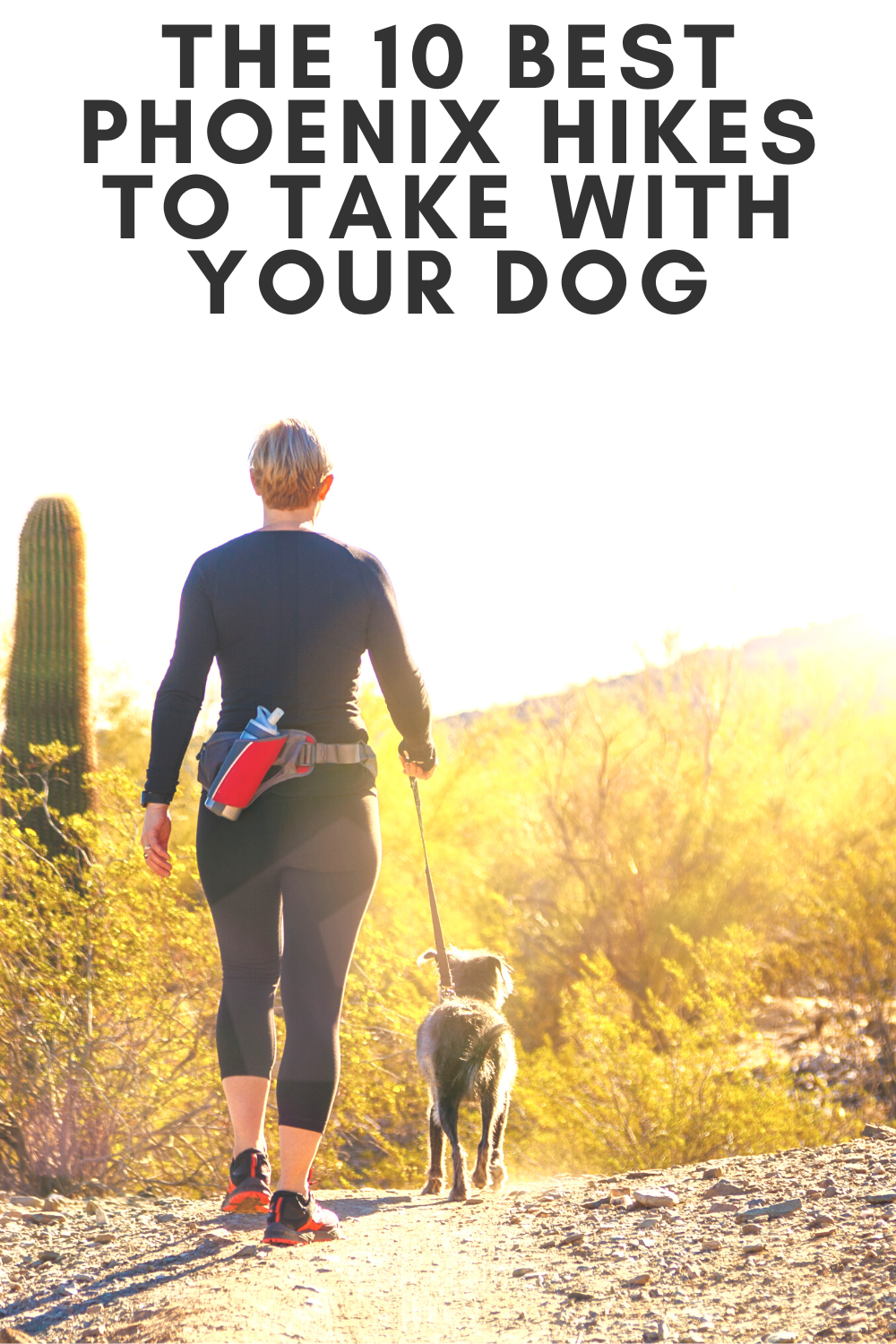 Top 10 Phoenix Hikes To Take With Your Dog
South Mountain Park offers more than 51 miles of hiking trails that are pet friendly. With a variety of hiking levels, you can choose between a more difficult hikes, or stick to the easy hikes to build up your stamina!
There are lots of trails to choose from and Shaw Butte is part of Phoenix Mountain Preserves. You can choose an easy or difficult trail to take your pooch. Shaw Butte is a great option for a leisurely walk with a few short and easy hikes to choose from.
If you want to check out something unique while you are hiking with your dog, Deem Hills Recreation Area is a great choice. The trails are made from Precambrian granite and Tertiary age volcanic rocks dating back 2 million years ago!
Deem Hills Circumference Trail is 5.73 miles long and offers a great choice for pet-friendly walking. There's also a two acre off leash dog park that your pup will absolutely love!
All of the paved trails are open to leashed pets. Keep in mind that the best time to take this hike will be early morning before the pavement gets too hot for your dog's paws. With little shade in the area, this hike is meant for early mornings or exploring during the cooler months.
Located minutes away from downtown, Papago Park is well known for its large sandstone buttes. Papago Park provides all easy hikes, ranging in distances from .2 miles all the way up to 3 miles!
North Mountain offers a moderate 10.7 mile hike with fantastic views of the Shaw Buttes. This trail is an especially beautiful hike to take during the months of February and April when the wildflowers are in full bloom.
Lookout Mountain provides an incredible view of the city from the top of the trail. These hikes are all ranked moderate in difficulty ranging from a short .6 mile hike to a 2.6 mile.

Not quite up for a steep hike? Be sure to check out the trails that run around the circumference of the mountain for a more level option.
Wetlands in the desert? Tres Rios Wetlands will be a hike quite different from the typical Phoenix hike. The Tres Rios Wetland Restoration project has rehabilitated over 700 acres of wetland around the Salt River.
This is a fantastic place to explore and observe nature. It is home to over 150 species! Be sure to plan ahead for this hike. You will need to request a free access permit to hike. The free access permit request can be found here on the Tres Rios Wetland webpage.
If you are looking for a leisurely walk, Reach 11 is for you. This 1,500 acre park has a variety of multi-use trails.
With so many different trails, you can choose the length of your hike by bundling a few different hikes together. Reach 11 Recreation Area is a popular place for hiking and running.
As part of the greater Sonoran Preserve Trails, Apache Wash Loop is a must see. Providing incredible views of the Sonoran Preserve, this 5.6 mile hike will give you the chance to fully immerse yourself in the desert.
This hike is well known for the incredible views of all desert cacti varieties. Be sure to pack extra water for you and your dog. There is no running water at the trailhead or on the trail.