In the valley, we love our whole foods and eating clean, but sometimes we just need to splurge on a different kind of "hole food". Feast your eyes (and your stomach) on doughy goodness at the first Downtown Donut Fest.
At Downtown Donut Fest you can devour delicious donuts from 15 of the best local pastry chefs. There will also be a variety of craft beer, mimosas, coffee, and the beautiful fall weather is sure to be the icing on the donut!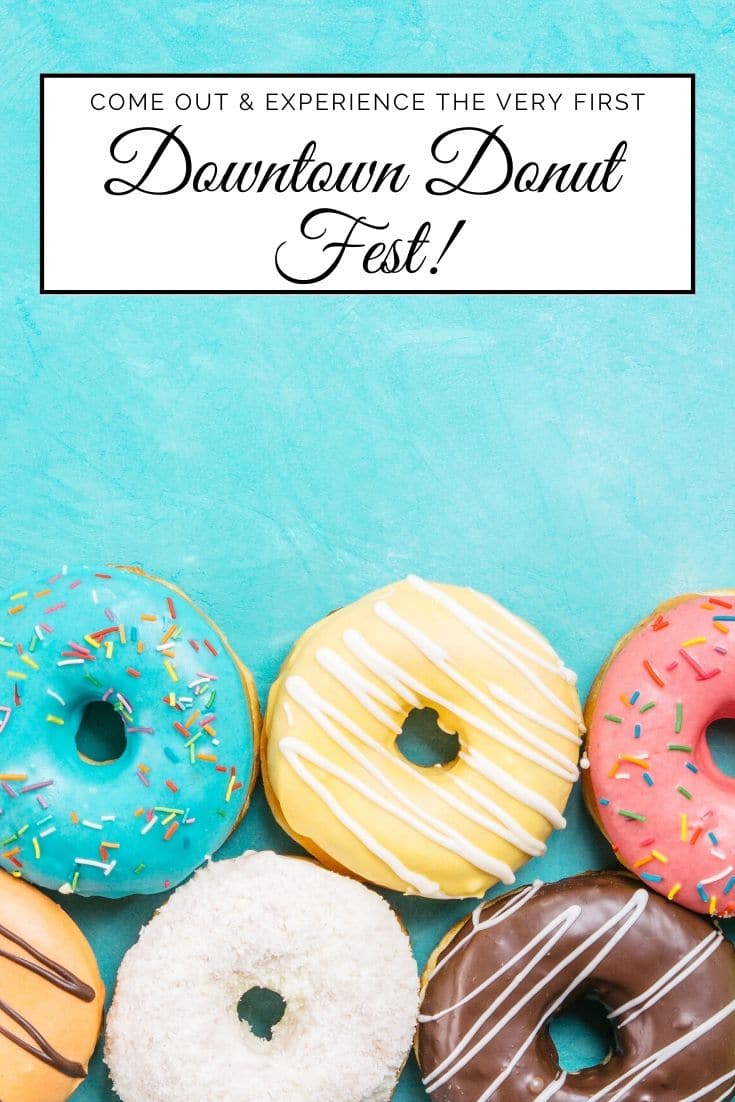 The Downtown Donut Fest
You can see details about the current years festival at the Downtown Donut Fest Website.
We never want you to miss out on the festival because of outdated information so be sure to bookmark the site and check the link each year when planning your visit!
Along with great food and drinks there will also be live entertainment. There's also a kids zone where they can play, enjoy some crafting, and more.
Dogs that are under 25 lbs and on a leash are permitted as well. If you are attending after 12pm you can get in for just $8. Kids under 5 are free!
Here's a list of the vendors that typically participate in the Downtown Donut Fest:
This list also changes from year to year so check out the expected vendors for Downtown Donut Fest list here for more information on changes, updates, and new additions!
Alien Donuts – Vegan & Gluten-Free
Beignet Babe
Bites Mini Donuts
BoSa – Sponsor of Festival
Carpe Donut
Crave Grounds
Dunkin' – Main Stage Sponsor
Hurts Donuts
Iceberg Shakes – Donut Milkshakes!
I Scream Sandwich Co – Donut Ice Cream Sandwiches
Jakes Donuts
OMG! YOGURT – Donut Froyo Sandwiches
Pokitrition – Sushi Donuts
Positively Frosted – Vegan & Gluten Free
Superfarm Supertruck – Donut Tacos!
The Doughnut Peddler – At Exit, donating 100% to Phoenix Children's Hospital
The Local Donut
You might have noticed that there are some awesome charities benefiting from some of these shops, gluten free and vegan choices, along with donut milkshakes, tacos, and even sushi donuts! There's literally something for everyone at this year Downtown Donut Fest.