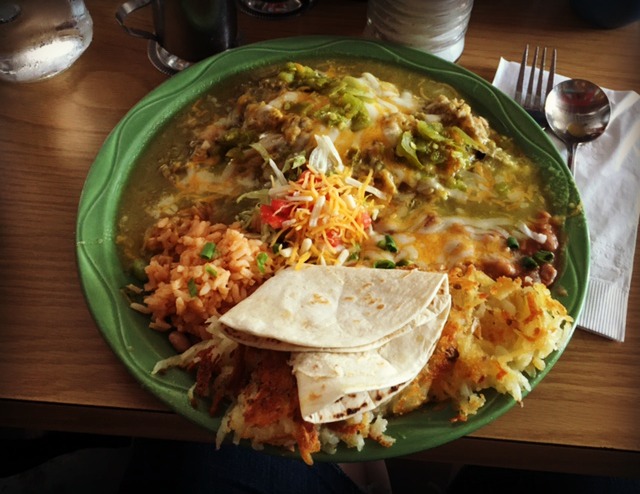 There's no doubt about it that my favorite meal of the day is breakfast. I go to all lengths to make sure that I indulge in something super delicious every morning. I actually wake up a little early, even on workdays, just to make a mini egg omelet or breakfast sandwich. Even when I go back home to visit family in California, I look forward to getting together with everyone early in the morning at my dad's favorite breakfast joint. So wherever I go or if I am at home, breakfast is my go to meal. On a recent trip to Flagstaff I was able to taste two very different breakfast restaurants that you should check out the next time you are in town.
The Morning Glory Café is one of Flagstaff's go to places for organic vegan food. This charming café strives to serve its customers comfort food with a vegan twist. Be assured that The Morning Glory Café uses the best in local organic ingredients and nothing goes to waste there. Leftovers are placed in the compost and then used to nourish their vegetable garden. The décor is comforting, and a reminder of a grandmother's beloved kitchen. I loved how they incorporated old stoves as counter space and for a coffee station. The walls of the cafe are surrounded with eclectic artwork done by a local artist alongside cool concert posters.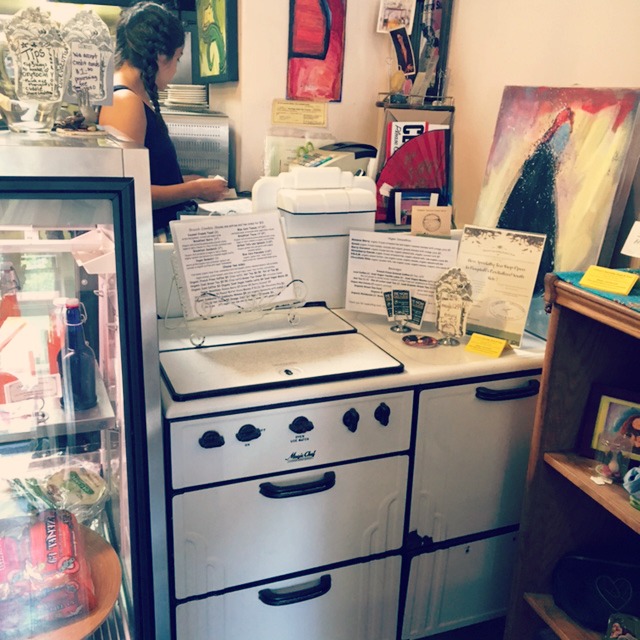 You don't have to be a vegetarian or a vegan to enjoy the menu items at the Morning Glory Café. As a non-vegetarian I love trying out meatless eats, and this café did not disappoint. A friend and I picked two different items and shared, which is a great way to really try out new foods. I went with the Coconut French Toast with a side of calabasitas (cooked squash in Spanish) and my friend ordered the breakfast burro with the tofu scramble. We both were impressed by how each food item was made fresh upon order and we were able to enjoy a fresh cup of organic coffee while doing some girl talk. This is definitely a great spot to check out for breakfast or lunch.
The next breakfast spot in Flagstaff I was able to check out along the famous Route 66 was Martanne's. This place offers the breakfast lover food portions bigger than any other typical breakfast joint. So go there HUNGRY! Martanne's as with The Morning Glory Café welcomes you with lots of local artwork all over its walls. I was in love with all the artwork they showcased and it was all for sale. All of their art reminded me of my own collection; vibrant interpretations of Mexican folk art. Upon arrival, expect a long wait to be seated or get there early for a shorter wait time.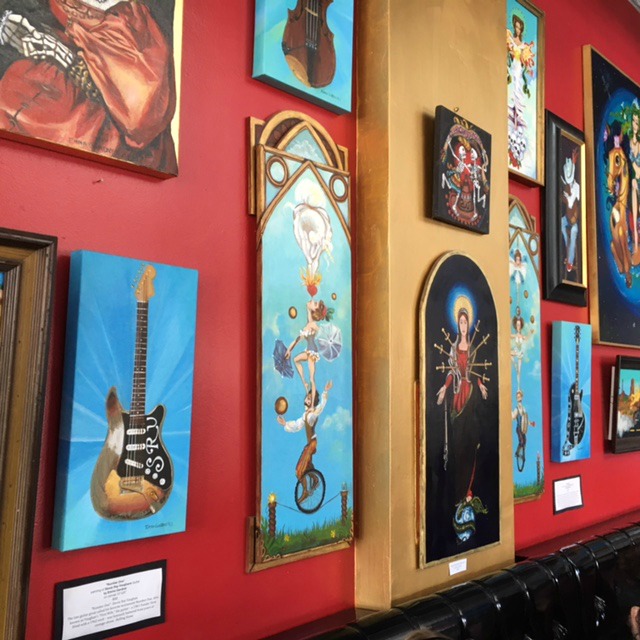 Friends who introduced me to Martannes insisted I order the chiliquilis with green chile which came with rice and beans and a tortilla. I was served the biggest plate of chiliquilis I have ever had, and I was determined to eat everything off of my plate. Two of us ordered the chiliquilis with green chile and my other friend ordered a spinach and cheese enchilada with a bean tostada. I tasted the enchilada and was wowed by how delicious the red sauce on the enchilada tasted. Good thing Martannes is located near all the cute shops in Flagstaff because as full as you get off their food, a nice stroll around the neighborhood is definitely welcomed.
With all the breakfast restaurant choices out in Flagstaff, try out the unordinary and you, as I did, will see they pack in a tasty punch to the most important meal of the day.
Morning Glory Cafe – 115 S. San Francisco St – Flagstaff AZ – 86001
Marianne's – Historic Route 66 – Flagstaff AZ – 86001