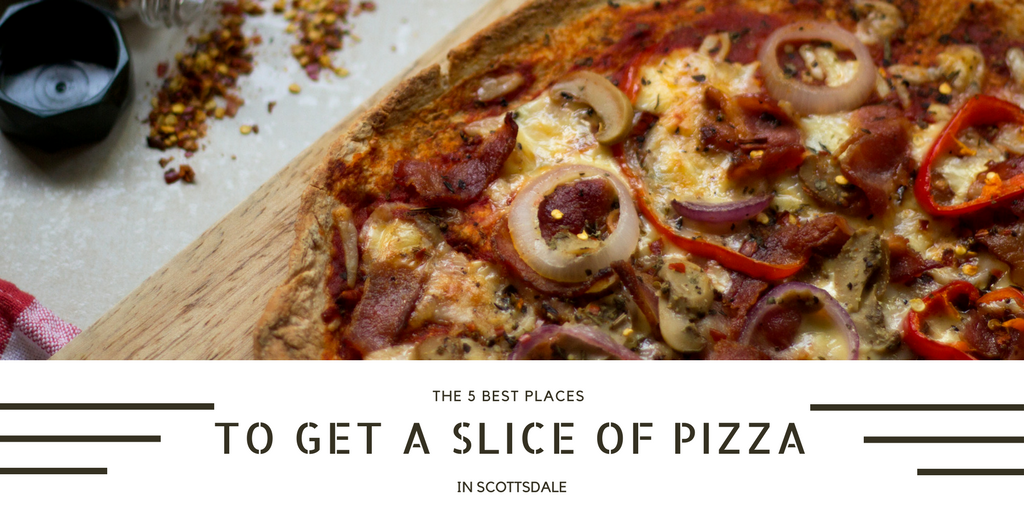 Pizza is probably one of the best meals out there. There's a variety of ways and toppings that could go on your pizza to make it the best. But finding a good, really good, pizza place takes time — which is why we came up with the five best places to get a slice in Scottsdale.
1. Fired Pie
If you're a fan of thin crust pizza — Fired Pie is the way to go. Plus, you can add as many toppings as you want for only nine dollars. It's fast, casual and doesn't make you feel all gross afterwards like some delivery places do. Fired Pie is the perfect place to stop in for a slice on your way home from work or the place to go during a night out!
2. Grimaldi's Pizza
Located in Old Town, this place is affectionately known as the gem of Scottsdale. Fresh ingredients, handmade mozzarella and a secret dough recipe are three parts that make up Grimaldi's Pizza. You can get it to go or go in and sit down, but either way you'll be getting some delicious pizza.
3. Pomo Pizzeria
Looking for a classic Neapolitan slice? Pomo Pizzeria is the authentic pizza you're looking for. Self described as "unparalleled pizza experience that combines authentic flavors with techniques handed down over generations" is what Pomo is!
4. Sauce Pizza and Wine
Fresh and fast, Sauce Pizza and Wine knows how to make a quality pizza. It's the best place to take the kids when you're not feeling like cooking — and they have much more than just pizza: salads and pasta make up part of their menu so you can get the full Italian experience.
5. NYPD Pizza
And for those days you just want a quick delivery, visit NYPD Pizza. They have a variety of toppings that you can choose from to satisfy everyone — or just so you can have options! Even though it's takeout, the pizza is still fresh and uses family recipes, so there's none of that processed stuff.
So, what are we thinking for dinner tonight? Pizza? Us too.