There's no way around the heat here in the valley, and its imperative you stay hydrated, all while dodging the intense rays of the sun. If not your body WILL suffer the consequences. Whether you are a native Phoenician or new to the area, the summer heat is miserable, but we endure it for ideal weather conditions the rest of the year. Water bottles are kept within hands reach at all times to ensure we do not become overwhelmingly consumed by thirst. Even with knowing how this heat can take a toll on our bodies; there is a community of individuals who are unable to afford a bottle of water, which could save their life.
As the outdoor temperatures are soaring past 115 degrees our homeless and less fortunate are suffering. This staggering thought tugs on my heartstrings. Witnessing this hardship on another human being is no joke. The idea of the less fortunate not having an essential element as simple as water, wanders through my mind and I just can't feel but sorry for them. I know one should never feel sorry for someone else but it is difficult not to under these circumstances. Rather than continuing with my depressing thoughts, I came up with a plan.
I am fortunate to be part of a company with strong philanthropic principals. At MC Companies, we as employees are able to share these principals not only in the office but also among our community. I moved forward and contacted the Phoenix Rescue Mission, a local organization. This nonprofit specifically assists the homeless in the Phoenix area. According to the Phoenix Rescue Mission, over 25,000 people in Maricopa County are homeless and 37% of that number are families.
I rallied the troops at work for a water drive. I asked for either of the following type of donation, a case of water or $5.00. What happened next, was beyond my wildest expectations. With the cash donations we received we were able to purchase two palettes of water, donated cases of water added up to another palette, and two of our vendors, Palomino Construction and Behr Paint, donated an additional palette. All the cases of water flooded our front admin area. The impact of having the water so visible to everyone in the office and to our visitors was simply incredible. We collected over 8,400 bottles of water. This was a symbol on how we as a team can come together on a quest on making an impact in our community.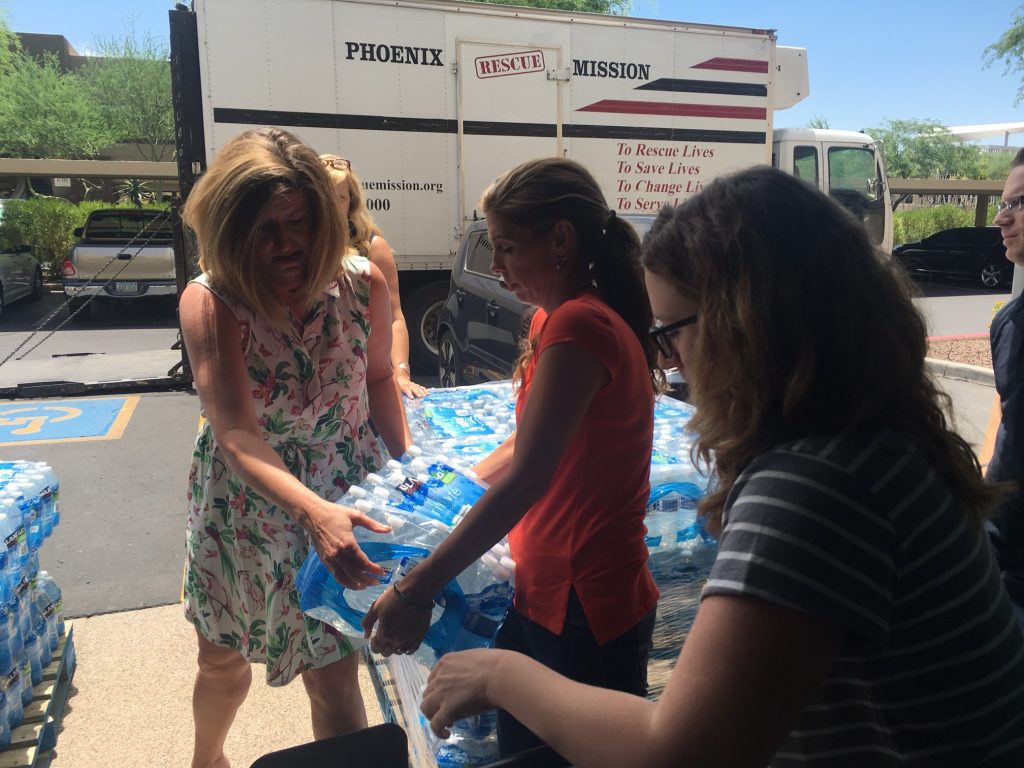 Upon pick up, the Phoenix Rescue Mission was blown away with the amount of water we had gathered. Not only were they impressed by our donation but the two men who came to pick up the water were amazed how the team all came together to assist them with packing the water onto their truck. We at MC Companies have a Code of Honor we practice, and regardless if you are an employee or not we Never leave a team-mate in need. An assembly line was made and cases of water were passed. Be willing to do any job, is another code and even among the heat we were out there helping with huge smiles and pride. Then of course – celebrate all wins.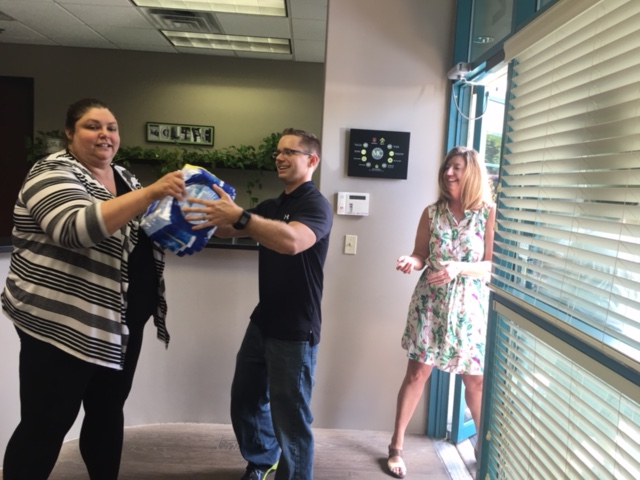 I hope this inspires you or your company to participate in activities that not only positively affects your staff or yourself all but makes an impact in your community.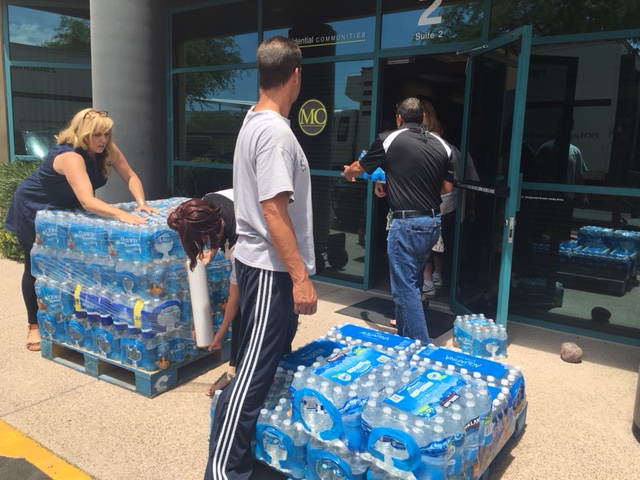 If you would like more information on forming your own water drive, contact the Phoenix Rescue Mission.
Sharing The Good Life Foundation