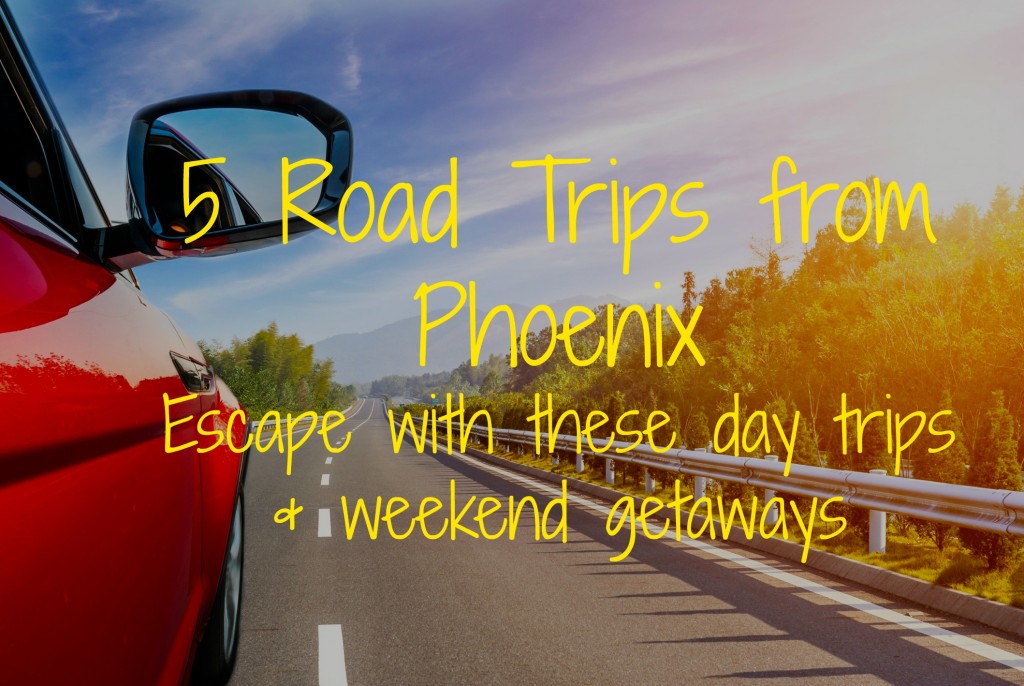 Arizona is a beautiful state with a lot to see, do and explore. We're more than just the Grand Canyon State and with our beautiful weather year round, you can escape nearly every weekend. Getaway and take these 5 road trips from Phoenix with family or friends. Whether you love to hike, want to immerse yourself from nature or simply want a change of scenery, there are many different road trips from Phoenix waiting for you!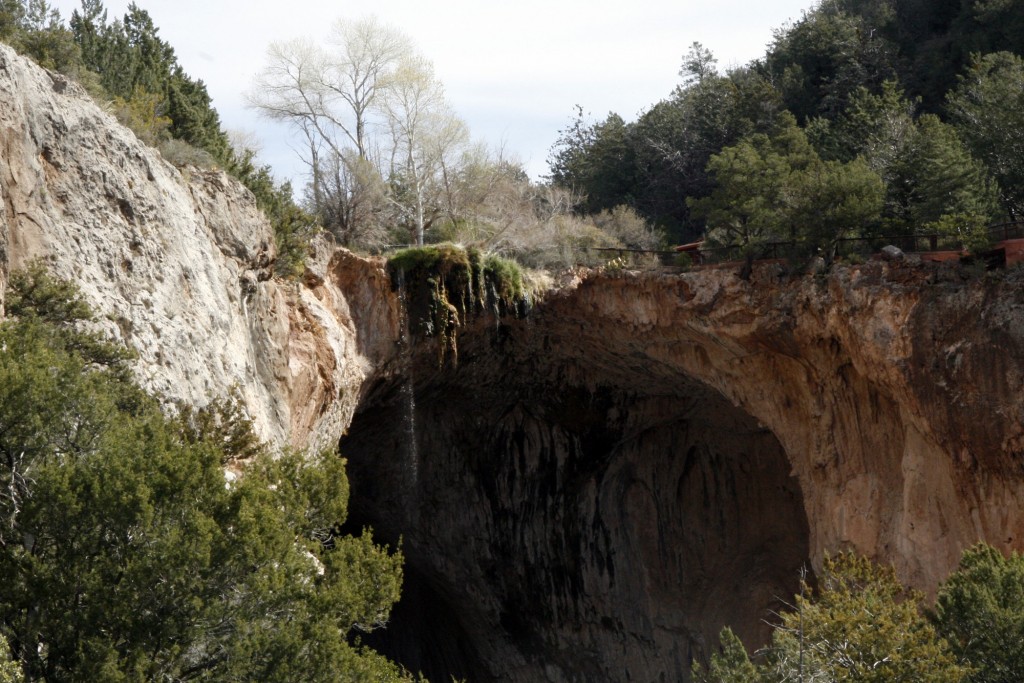 Where: Hwy 87 North of Payson, Payson, AZ 85547 (103 miles N. of Phoenix / 2 hr drive)
Why: Tonto National Bridge State Park is home to the largest Natural Travertine in the world! It 183 feet high, over a 400 foot long tunnel that opens up to 150 feet at its widest point. It is an incredible site! You van visit the park 7 days a week from 9am – 5pm.
Bonus Tip: Sometimes the park holds special events, for example there are Star Parties being held on Saturday April 30th. Stay tuned to their website for special events and park happenings when planning your visit.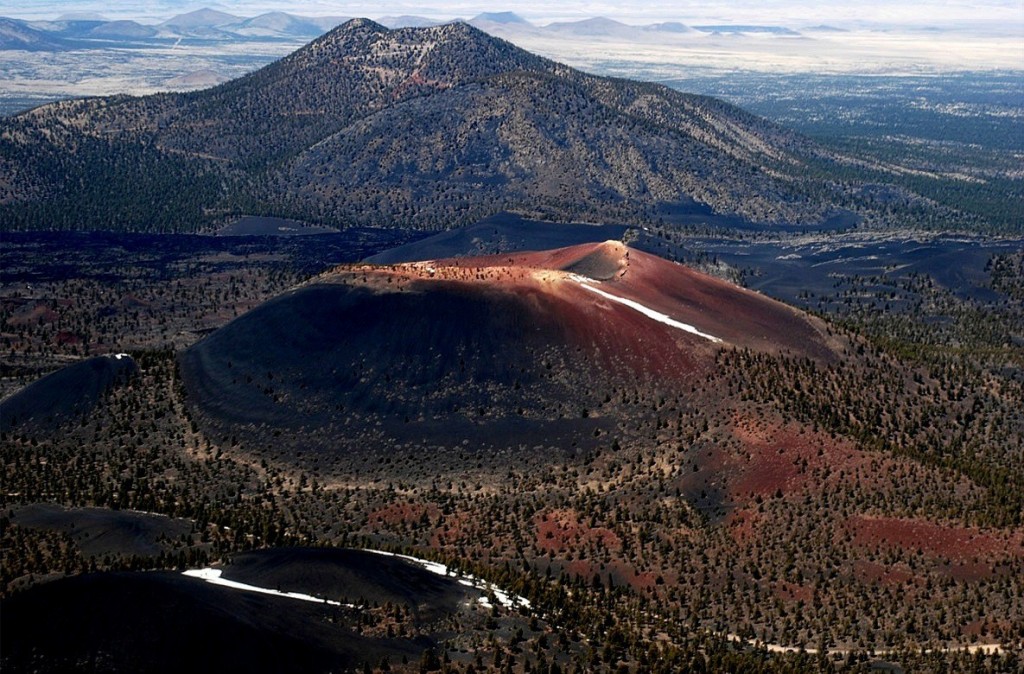 Where: North of Flagstaff (164 miles N. of Phoenix / 2 hr 30 min drive)
Why: A trip to Sunset Crater Volcano is not only beautiful but also educational. The volcano erupted roughly 900 years ago and had a tremendous impact on the surrounding landscape. While you cannot hike up the volcano, you can take the Lava Flow Trail which walks you along the path where lava once flowed. Walk through the volcanic landscape and take in the incredible view. The Lava Flow Trail is only 1 mile so it isn't too strenuous for beginning hikers.
Bonus Tip: Stop in Flagstaff on your way out of town and shop in the fun, and unique downtown. Grab a bite to eat at the Weatherford Hotel and sit on the second story balcony at Zane Grey that overlooks Downtown Flagstaff.
3. Spend a day weekend marveling at the Vermillion Cliffs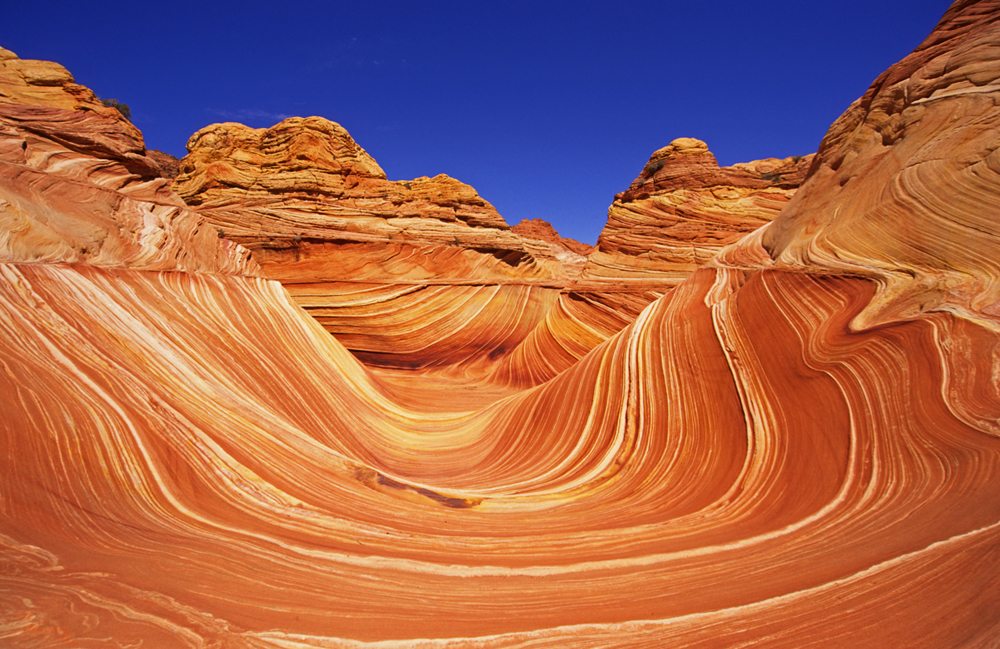 Where: Marble Canyon, Arizona (323 miles //  6 hr 30 min drive)
Why: The Vermillion Cliffs State Park is on the border of Arizona and Utah. It is an incredible site, and covers 280,000 acres of rugged landscape. When you see the marbled orange rocks, you will feel like you're on another planet. It is in included in the Paria Canyon-Vermilion Cliffs Wilderness and is close to the Kaibab National Forest and Glen Canyon National Recreation Area. This is a destination worthy of a full weekend of camping, hiking and enjoying the great outdoors.
Bonus Tip: Some of the hiking trails is pretty serious so you make sure you come prepared and spend some time before you come here running, and hiking at local trails. There are many different trails here: Buckskin Gulch Trail, Coyote Buttes Trailheads, Paria Canyon Trail, Soap Creek Trail, White House Trail and Wire Pass Trail. You do need a permit to hike in Coyotes Butte North.
4. Take a tour of Jerome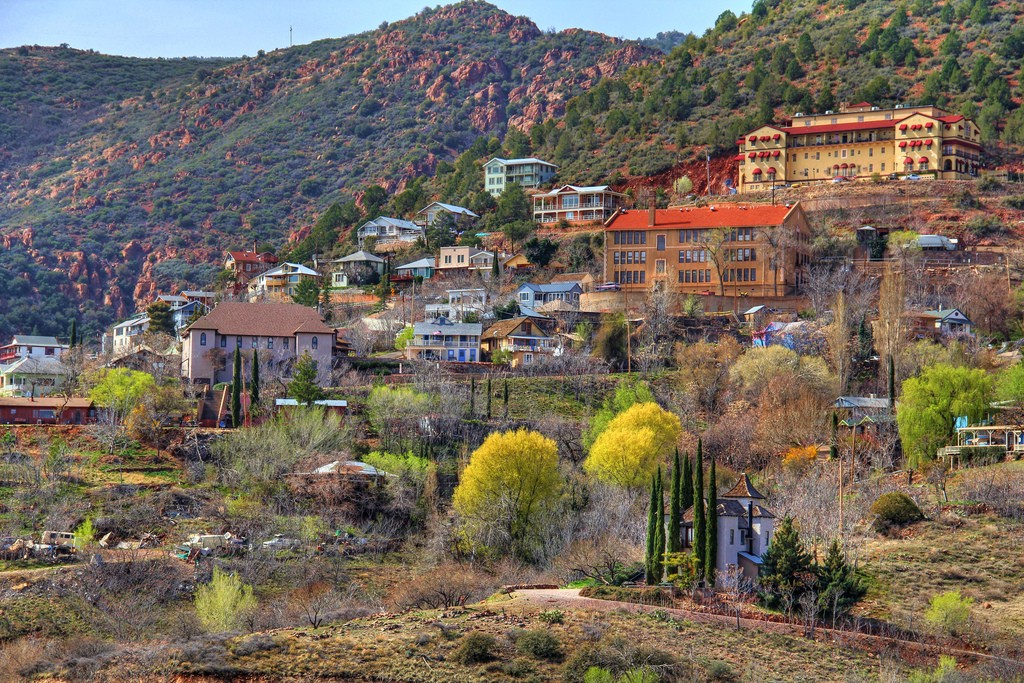 Where: 90 miles north of Phoenix
Why: Jerome is a historic copper mining town that appears to emerge out of the surrounding hills and cliffs. Walk through the winding streets, and see where the copper miners used to live and work. Check out Jerome State Historic Park, or stop at Gold King Mine Museum and Ghost Town. There are many specialty shops in town as well so you can find quirky household items and gifts for friends or family.
Bonus Tip: Believe it or not Jerome is home to many different wineries including: Jerome Winery, Bitter Creek Winery, and Passion Cellars to name a few. Wine lovers come here for tastings of local wines. If you're coming here for a Jerome winery day, be sure to spend the night!
5. Relax in beautiful Prescott

Where: 100 miles north of Phoenix
Why: Tucked away in Prescott National Forest in the Bradshaw Mountains, Prescott is a quiet town with a lot to see and explore. Go hiking on nearby trails, like the Peavine Trail that will take you through the beautiful boulders of the Granite Dells. You can camp, fish and enjoy water activities along Watson Lake or Lynx Lake Recreation Area. For dining in town, stop at El Gato Azul for yummy tapas and cool drinks. Another great local spot is the Raven Café that often displays local art and musicians, with breakfast lunch and dinner being served daily.
Bonus Tip: If you're going for an overnight stay, visit Whiskey Row in Prescott. Whiskey Row reflects Prescott of the past and its rich mining and ranching history. There are also plenty of boutiques and art galleries for you to find one of a kind pieces and items.  Beer drinkers should plan for a stop at Prescott Brewing Company for fresh brews, and heart comfort food eats.
---
There you have it! These are 5 road trips from Phoenix that we think you should experience in Arizona.