At MCLife Phoenix, we strive to bring you the best of your community. From eats to drinks to…vintage clothes? Yep, that's right, today, we're highlighting a local Phoenix business that sells vintage threads cool enough to be back in style – AKA Antique Sugar.
Opened since 2010, two friends made their hobby into a business. Sarah, one of the owners, says "We're just two best friends who grew up thrifting together, eventually started selling online then opened our shop a few years later." They say you never work a day in your life when you're doing what you love…and clearly these two LOVE what they're doing.
Antique Sugar's motto is "People will stare. Make it worth their while." With one look at their website, you can tell that they're truly living their motto. Even browsing their Etsy shop, there's clearly plenty of clothes and accessories from the 1940s to the 1970s. "In a nutshell, we sell men's and women's vintage clothing spanning [from] the 1900's." says Sarah. And if you have vintage things to sell, this is the place to go! They'll make sure your donations get worn by someone who can truly rock them. Plus,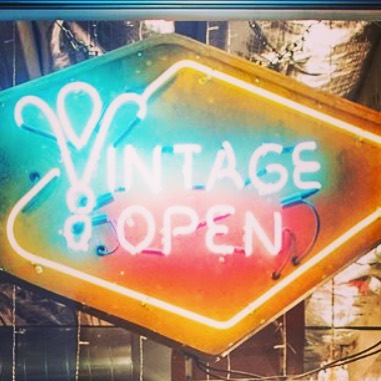 recycling is cool!
If you want to visit Antique Sugar, they're open every day, with their hours listed on their website. But! Make sure you stop by the last Saturday and Sunday of the month because "the whole shop is 50% off."
The monthly clearance sale is something that "everyone seems to love." But don't worry, they always restock with their new vintage finds after this sale so there's always something old, but new!
The next time you feel like your closet doesn't have anything to offer, head over to Antique Sugar and find yourself something entirely unique! You won't be sorry you did. Make sure to check out their Facebook page to learn of new merch or different happenings at the store!