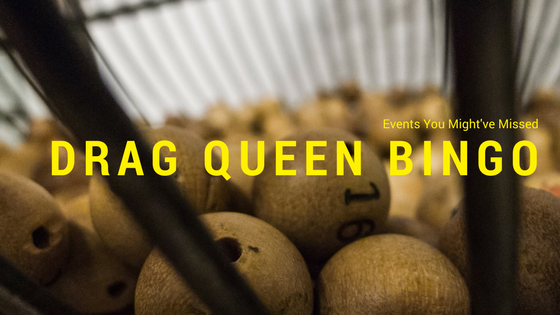 A fan of RuPaul's Drag Race? Lover of bingo? Well if you like one or the other or both, do I have some great news for you! Every first Wednesday of the month, DeSoto Market in Phoenix hosts a Drag Queen Night Bingo! Read on for the details so you're prepared for next month!
A brief summary from the Facebook page:
Who would've thought being dragged would be the highlight of your week? Gurl, it's time for Drag Bingo at DeSoto Market, hosted by the one and only, Miss Gay Western United States, Savannah Stevens! Fabulous prizes are in store for our bingo winners as well as $5 pitchers of Coors for all our guests! "Condragulations" to you, honey!
Don't forget, you must purchase food or drinks from any of our fantastic stalls to receive your Bingo Cards!
Please arrive early to guarantee a seat and remember to bring your own dauber and cash to tip your fantastic host, Savannah Stevens!($$ are appreciated by Savannah!). You better work it and come on down to Drag Bingo!
The event itself was an incredible amount of fun. There were people of all ages and genders there to enjoy the show and the game. Savannah preformed two hit songs, entertaining the players while also being a great host. Bingo is probably the easiest game you can play; it's all about luck and you can do nothing to control your situation. Your fate is in the hands of the MC — or in this case, a drag queen.
So mark your calendars for the next game and we hope to see you there!