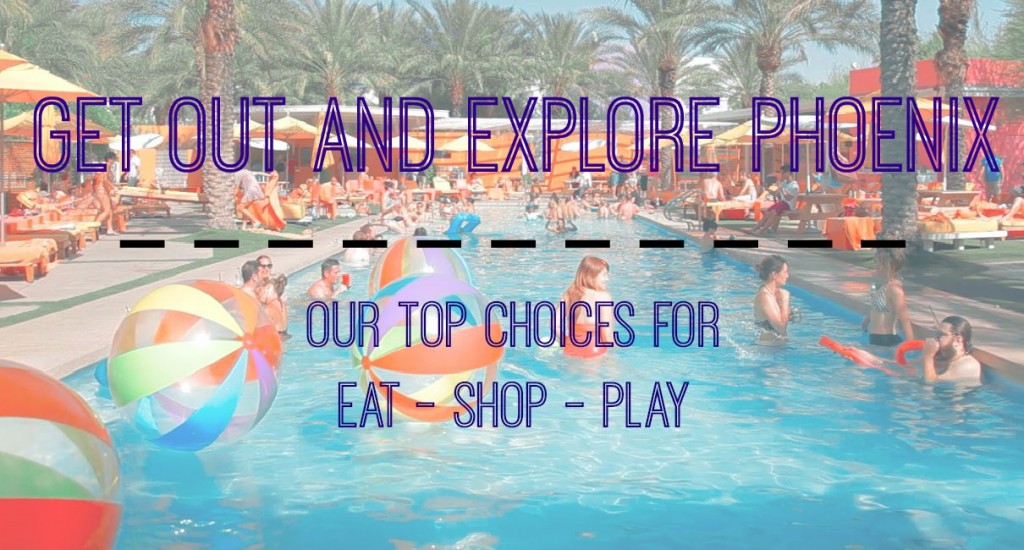 We all have our favorite places to eat, shop and play. Why not explore somewhere new? If you live in Phoenix you probably have restaurants and stores you frequent. But we want to connect you with new places in the community for you to enjoy with family and friends.
If you haven't heard about our 5-5-5 program, the 5-5-5 program connects you with the world around you by providing you with the best 5 places to eat, shop and play all within 5 miles and 5 minutes of each our MCLIFE communities.  This blog is going to focus on 5 Places to Play near our property, The Place at Wickertree in Phoenix Arizona. If you are looking for things to do in Phoenix, we've got you covered.
All of the choices picked in this blog are all within 5 miles of the property! So let's get started and tell you where to go explore. These are our 5 favorite places to Play in Phoenix.
---


AMC Deer Valley 30
Where: 20003 N. 23rd Avenue, Phoenix, AZ 85027
Why: Escape to the movies at AMC Deer Valley 30. It's part of the AMC family has all of the great concessions and features that you love like comfortable seating.
Perfect For: All ages!
AMF Union Hills Lanes
Where: 3424 W Union Hills Dr, Phoenix, AZ 85027
Why: Whether you play on leagues or you play for fun, AMF Union Hills Lanes is a great place to bowl. The staff is incredibly friendly, the lanes are clean and they offer summer specials and Sunday Funday deals.
Perfect For: All ages!
As You Wish Pottery Painting Place
Where: Deer Valley Towne Center, 3009 W Agua Fria Fwy, Phoenix, AZ 85027
Why: As You Wish is a cozy Arizona chain of pottery spots. You go in, you select pieces of pottery to paint and off you go! Paint pottery or glass and have a great time. They also offer classes.
Perfect For:  All ages! (Family fun, night with friends, date night, kid's birthday parties)
Float Balloon Tours
Where: 702 W Deer Valley Rd Phoenix, AZ 85027
Why: It's truly a one of a kind experience that allows you to view the desert from the sky! They offer packages for sunrise and sunset rides, as well as private rides and more. Packages also come with pre and post drinks and food.
Perfect For: Romance, adventure seekers, photographers
Some of our favorite places are a few miles outside of 5 miles from The Place at Wickertree. But we are going to tell you about them anyways because they are just too good to pass up!
Musical Instrument Museum
Where: 4725 E Mayo Blvd, Phoenix, AZ 85050 (7.7 miles away)
Why: See and listen to musical instruments from over 200 countries from around the world! It's a fascinating, fun and educational museum. The Artist Gallery features instruments and memorabilia from famous musicians like Taylor Swift, John Lennon and more. You can actually play instruments in the Experience Gallery.
Perfect For: All ages!
Castles n Coasters
Where: 9445 North Metro Pkwy E, Phoenix, AZ 85051 (7.9 miles away)
Why: Castles n Coasters is fun for all ages. With roller coaster rides, an indoor arcade and 18-hole miniature golf, you will be busy for hours!
Perfect For: All ages!
Jump Street
Where: 5665 W Bell Rd Glendale, AZ 85308 (6.6 miles away)
Why: It's an indoor trampoline park – so much fun! They have trampoline courts, trampoline dodgeball, a kids zone, an arcade, trampoline basketball, a foam pit, and a mechanical bull. The fun and activities never end!
Perfect For: Kids, family fun – All ages who want to have fun and get playful.
---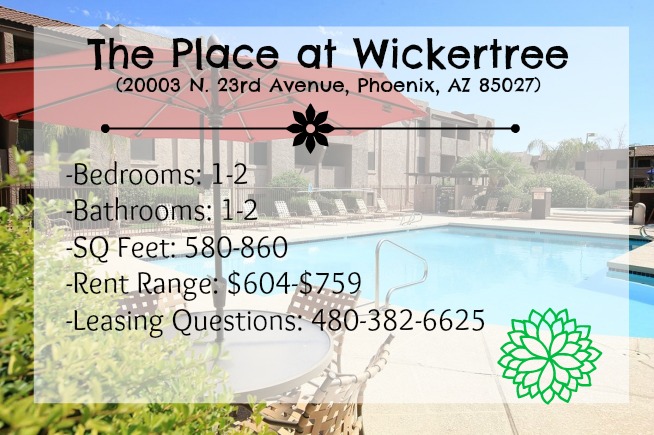 There you have it! This was 5 places to Play in Phoenix AZ! Remember: they're all within 5 miles from The Place at Wickertree so it won't take long to get there and get eating!
Keep an eye on our blog for upcoming posts about our 5-5-5 choices to eat, shop and play in your community. Until then, keep on sharing the good life. If you are curious about renting at The Place at Wickertree, have questions for a leasing agent or want to schedule a tour you can call: 480-382-6625 and email: wickertree@mccompanies.com
Recommended to you by the fine folks at MCLifePhoenix with Apartments in Phoenix , Apartments in Scottsdale , Apartments in Sun City , Apartments in Flagstaff.
Images via Yelp