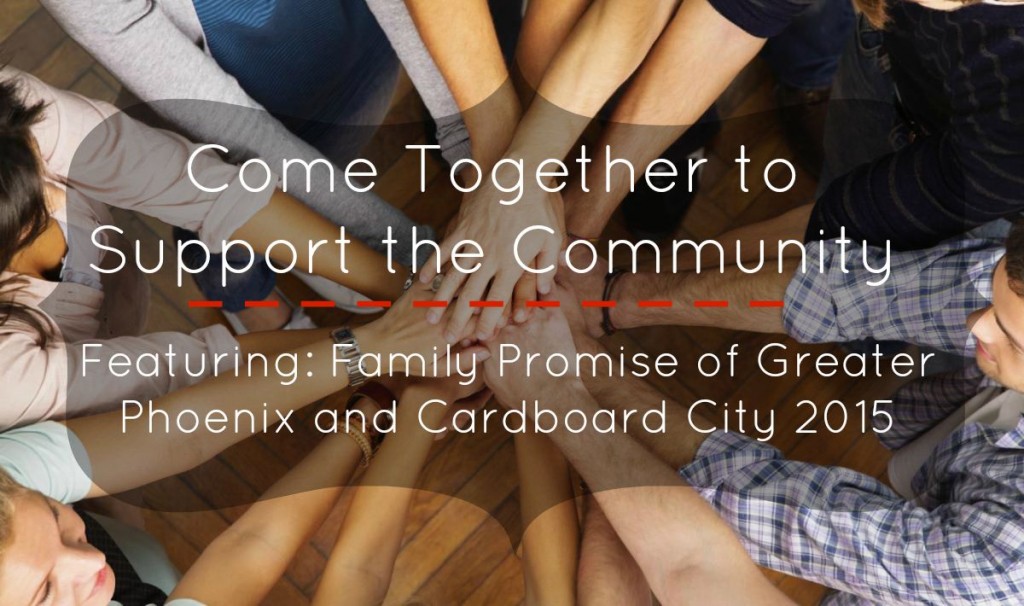 Earlier this month we introduced to you Cardboard City. It's an educational event that raises awareness about homelessness in Arizona and the work of Family Promise of Greater Phoenix.
Cardboard City 2015 will be happening on October 17-18, 2015. Before the event, build your own cardboard house! It can be as big, small, creative or colorful as you like. We will all be spread out along the field of Scottsdale Stadium, creating our own little city made of cardboard houses. We will all sleep overnight on the field in our cardboard creations. There will be judges at the event to pick the best houses as well as live music, food and fun.
Part of this event and partnership also means that we will be taking collections for the hygiene kits that are put together at Cardboard City 2015. These hygiene kits are filled with simple items like: a washcloth, sunscreen, deodorant, and basic necessities.
MCLife will be collecting garbage bags. All you need to do is tie two garbage bags together with a rubber band and put them in one of our donation boxes.  Starting on August 3, 2015 you can stop by one of our donation sites. The donation boxes will be set up in each of the following locations:
The Place at Wickertree – 20003 N. 23rd Avenue,, Phoenix, AZ 85027
The Place at the Fountains at Sun City – 13638 North Newcastle Drive, Sun City, AZ 85351
MC Companies Corporate Office – 15170 N. Hayden Rd., #1 Scottsdale, Arizona 85260
When you stop by, add your garbage bags into the box. Each of them will go into a hygiene kit and can be used in more ways that you can imagine by people in need. Please donate! It will only take a minute. Take an extra garbage bag or two, roll them up and place a rubber band around them. Help us make a positive change and help people in need.