If you live at a MCLife property, then you have probably heard about our we LOVE pets policy. In fact, that policy might be one of the reasons you decided to live with us. To celebrate the pets in your life we have teamed up with the Arizona Humane Society to bring you the Pet of the Month program.
What does that mean? Each month we will be featuring one pet from Phoenix (or Flagstaff) on social media, our blog and our email newsletters. Plus the winning resident will receive a pet swag bag full of goodies! The Arizona Humane Society will also have their own pet of the month in need of a loving home that gets a feature spot too!
How does it work? Any and all residents are welcome to send a photo of their pet along with a brief pet bio to PetofTheMonth@Mclife.com as well as their "Phoenix/Flagstaff + Your First & Last Name" as the subject line! That's it!
Let's meet our winner for August 2015, from the Arizona Humane Society: Margie!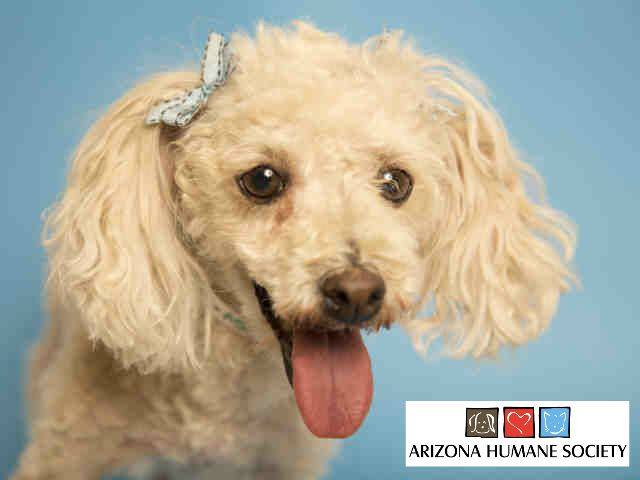 Lost and roaming Valley streets, practically unable to see or hear due to the severe mats taking over her little body, 6-year-old Margie, a Toy Poodle, was hit by a car and was a sight for sore eyes when she arrived at the Arizona Humane Society's Second Chance Animal Hospital ™. The mats were a clear sign of neglect and hid a variety of ailments, ranging from malnutrition, a fractured pelvis, an injured spine, a fractured leg and severe head trauma.
Margie received a mercy groom and was then sent to a foster home where she received an abundance of love while she recovered from her injuries. She is a sweet, loving, well-mannered little dog who is always on her best behavior. She is great with dogs of all sizes and would be a perfect companion for any household who appreciates an affectionate little lap dog.
Meet Margie at the Sunnyslope Campus located at 9226 N. 13th Avenue in Phoenix. Her adoption fee is $110 and includes her spay surgery, medical treatment and vaccinations. For more information call 602.997.7585 and ask for animal ID number A514322. Margie is just one of the many adoptable pets at AHS and you can see them all by visiting azhumane.org. #ArizonaHumaneSociety #MCLifePhoenix