Valentine's Day in Phoenix is one of those times when you'll be glad to live in a city that has so many awesome restaurants. These Phoenix restaurants are perfect for a Valentine's Day date night!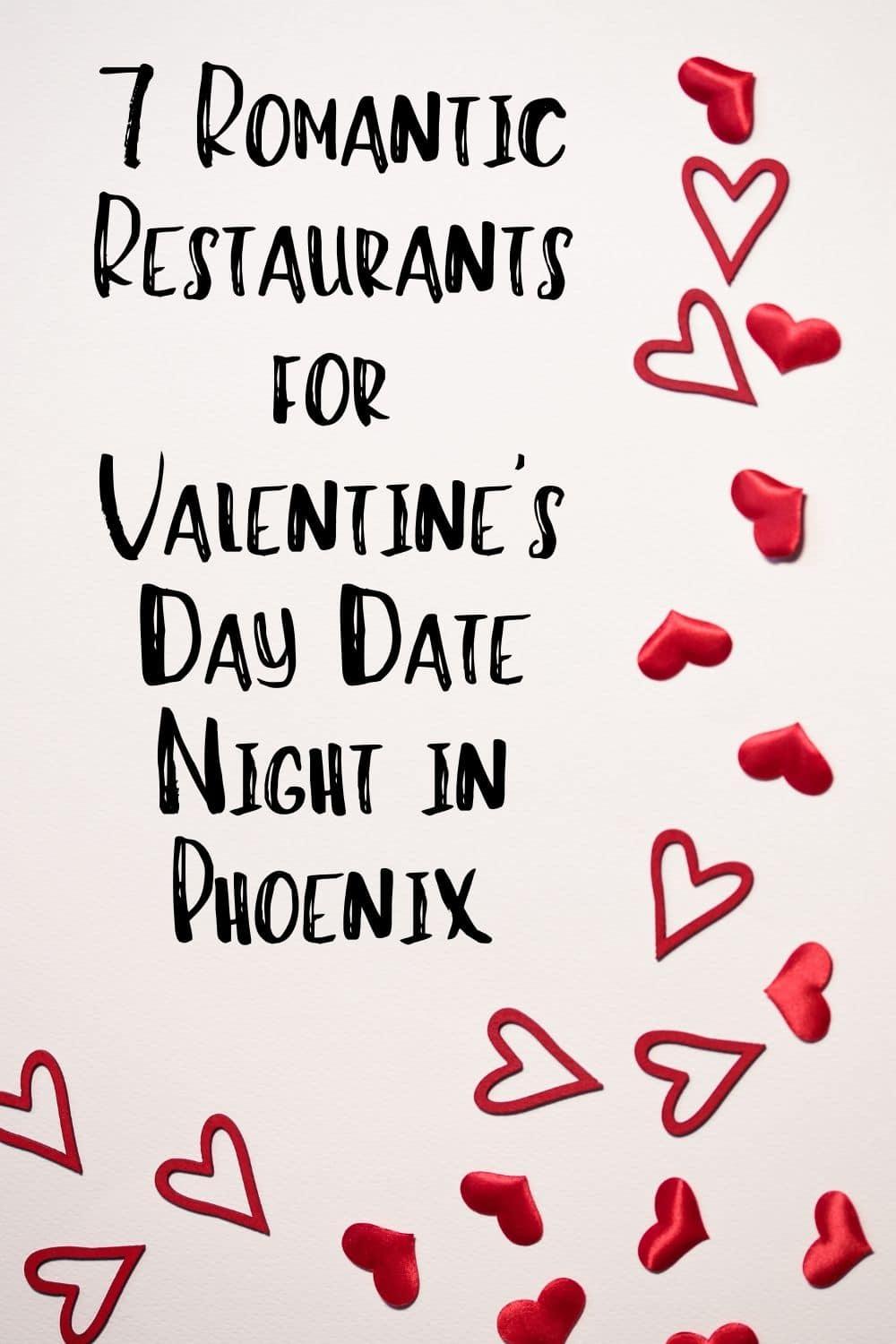 7 Romantic Restaurants for Valentine's Day Date Night in Phoenix
If you are new to Phoenix these suggestions will be super helpful in planning the perfect date night for your sweetheart this Valentine's Day! If you are just looking for a way to mix things up a bit these Valentine's Day in Phoenix recommendations will help you too.
816 North Third Street
Looking for fun cocktails, wine, and a spot to get inspired appetizers for Valentine's Day date night? If so check out The Farish House Bistro & Wine Bar!
713 East Palo Verde Drive
Indoor and outdoor seating options at this great bistro in Phoenix. They're serving up large plates so you definitely won't leave hungry. Feel free to share with your date for an even more romantic option!
3717 East Indian School Road
Will Valentine's Day be your first big date night? If so you should check out Beckett's Table. It's one of those Phoenix restaurants that is great for a first date!
5455 East High Street, #115
You can't go wrong with steak and seafood right?! This is a great spot for date nights in Phoenix, this Valentine's Day you and your date can enjoy delicious eats in a great location.
Multiple Locations
This is a great affordable option for Valentine's Day date night choices. You can take your date out without breaking the bank and still enough some delicious cuisine.
7277 East Camelback Road, Scottsdale
An upscale sushi spot that combines awesome atmosphere with delicious food. It's a little price for Phoenix restaurant choices but it's worth it for the awesome location and tasty eats!
6560 North Scottsdale Road, Scottsdale
A high energy, fusion restaurant. You can get everything from steak to seafood and unique dishes like their pork belly roll!
Multiple Locations
Modern take on good old fashioned BBQ. Not a super frilly spot but if you want to dig into good food in a fun environment this is a great choice of Phoenix restaurants for Valentine's Day dates!