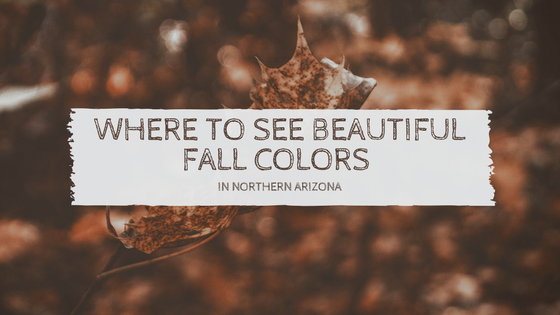 Head to Northern Arizona and take in the beautiful fall colors this month. We're highlighting some of our favorite spots to take in the fall colors and get outside.
Sedona
A two hour drive north from Scottsdale, Sedona is the best place to see the colors change. The changing colors against the red rock backgrounds are such a beautiful sight to see. And if you take the scenic route — 89A, you'll see the most vibrant colors that Arizona has to offer.
Payson
A shorter trip — 90 minutes will bring you to the mountain town of Payson. The trees surrounding this tiny town are smaller previews of what's to come. If you continue on to the Mogollon Rim, you'll find the perfect place for a picnic lunch among the fall colors.
White Mountains
Dare to go a little higher during your trip to the Mogollon Rim. You'll get an incredible view of the forest trees that are currently turning their colors to match the season. Any of these drives will get you to the White Mountains: Show Low, Alpine and Payson.
Flagstaff
Here's where you should go for some outdoor hiking adventures. The fall foliage of these Flagstaff forests are best viewed up close. It's a bit of a drive to get to these fall views, but in the end, it's worth it.
Snowbowl Drive
Forget about hiking through the fall forest, why not drive through the colors of fall? This seven mile drive is described as "one of the most picturesque and relaxing" drives. So cozy up with your favorite sweater, fall inspired warm drink and camera and watch the colors go by.
Enjoy the last few weeks of fall by experiencing all that nature has to offer. Share your fall adventures with us and make sure you post photos of all the trees changing colors!