When you are planning for apartment living you probably get flustered thinking about the small space transition, right?! Never fear! We have some tips on how to make the most of your apartment home spaces. If you are living in Phoenix or have decided to check out apartments in Phoenix, keep these ideas in mind for making the most of small spaces!
Over the years we have shared tons of small space living hacks. Today we're rounding up some of the best ones to share with you all in one place. It doesn't matter where your home is, you want it to be incredible, right?!
These tips and tricks will help you with DIY projects, storage solutions, lighting elements, and design ideas that will make your small spaces pop and allow you to infuse your personal style into every aspect of your home without worrying about having too little space.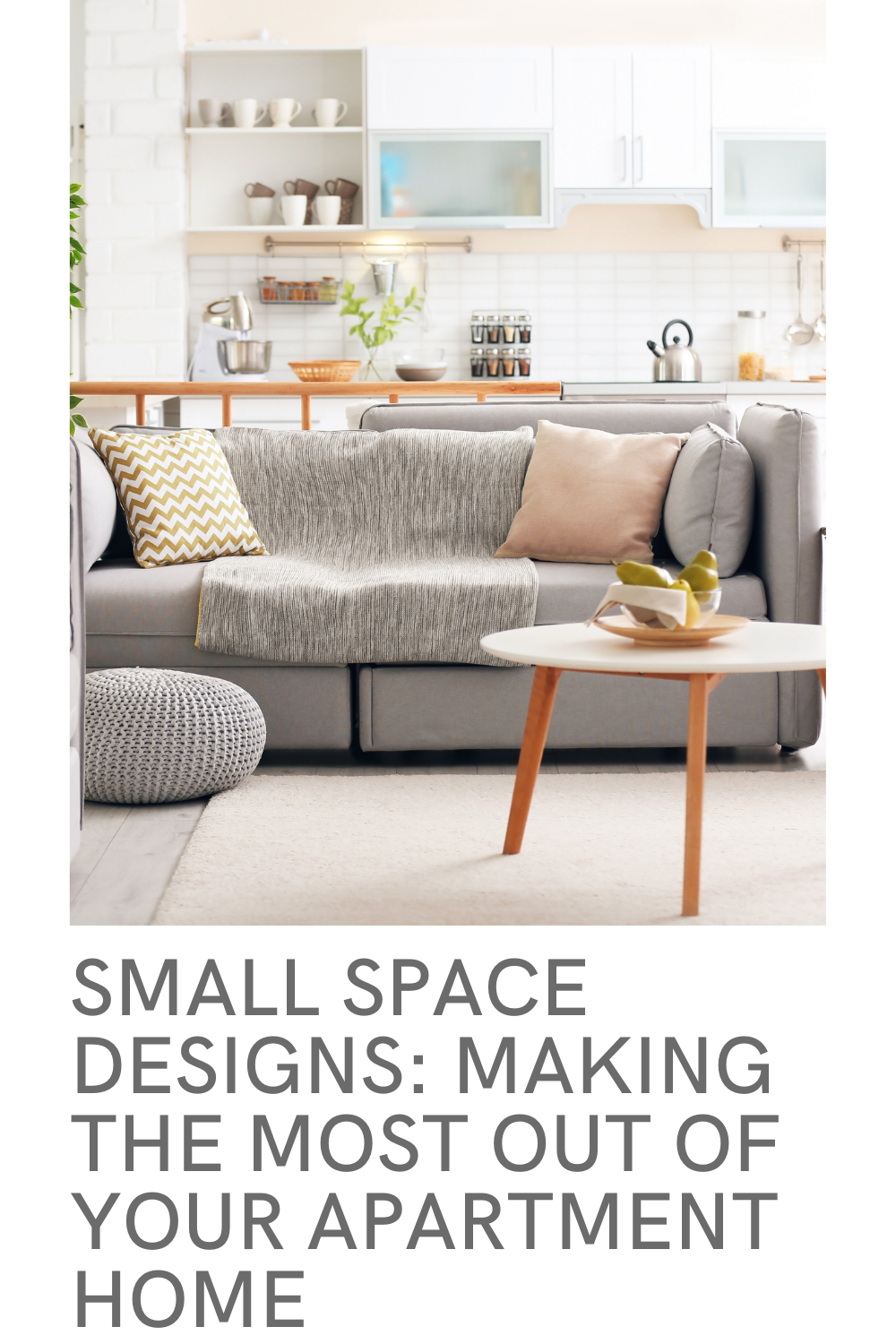 Let's start with the home office. These tips are excellent because they'll allow you to work from home in style. Many of us have been in this situation pretty recently so let's dive in and get some ideas on how to make the most out of a small space for your home office.
Your productivity levels will thank you once you've tried some of these ideas for making a great small space home office.
Lighting can make such a difference in any space. Use these tips for decorating and design ideas for lighting your space!
Some of these ideas would work really well for bedrooms as well as living rooms and living spaces so you can adapt them to your needs and make the most out of all these ideas for small space lighting.
Do you like to work out from home? If you are trying to create or design a small space workout area you'll want to check out these tips. These small space fitness hacks will help you create a great environment in which to exercise without ruining the whole vibe of your apartment.
Another reason to enjoy these hacks is so that you can make some of your spaces at home into multifunctional areas without sacrificing on aesthetics!
Did you know that there are TONS of great DIY projects out there to make the most of your small spaces including the bathrooms?! If you need some design and DIY inspiration for your apartment bathroom you will want to check out this collection of projects.
Storage is never something you can have too much of and these projects will help you increase your storage areas, stay organized, and keep up with trendy design elements.
Decorating in an apartment is different from decorating in a whole home setting. There are more small spaces you have to deal with and you have to come up with solutions for things like dining areas and storage without sacrificing your design vibes.
Check out this post on how to decorate your apartment and small space without feeling like you are missing out!