If you are new to golfing in Phoenix you might be wondering where to find the best golf courses. We've got you covered! We are sharing the top 10 golf courses in Phoenix so you can plan all your golf outings for the year! 
There is so much to love about golfing in Phoenix. The views are phenomenal but more than that we also have access to a lot of urban options and unique courses throughout the region. Check out some of these awesome golf courses here in Phoenix and be sure to let us know in the comments what your favorite courses are in this area.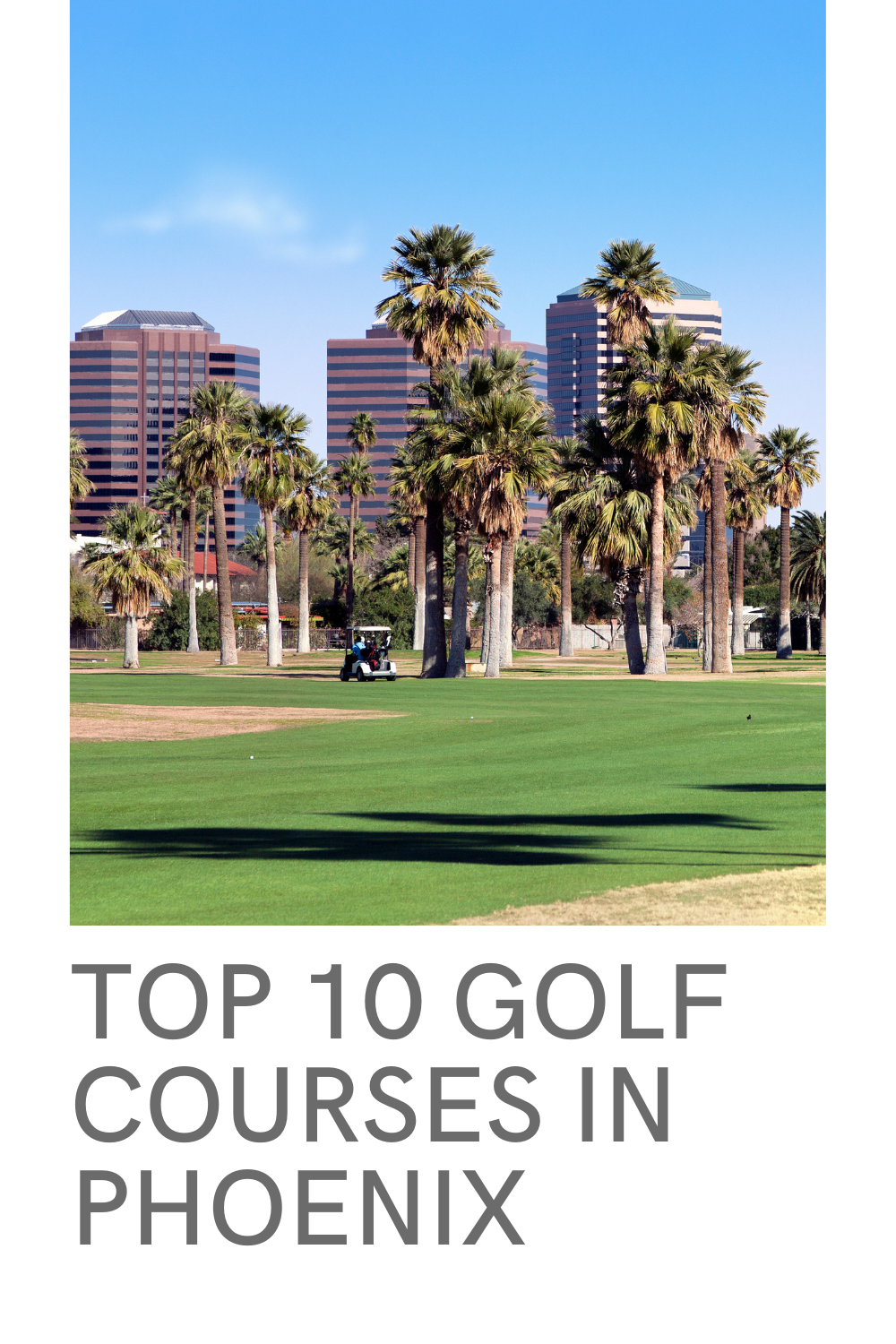 Apartments in Phoenix | Pet-Friendly Apartments:
If you are looking to relocate to Phoenix you'll want to check out The Place at El Prado and The Place at Fountains at Sun City. Both of these awesome MCLife communities here in Phoenix are gorgeous and great for everyone from individuals to families, pets included.
Our communities are all always 100% pet friendly which means there are no breed or size restrictions, ever. Feel free to choose MCLife communities with confidence. We have a great pet policy but we also work hard to make sure that our communities are offering updates, features, and amenities that you just will not find in traditional housing options!
We might be biased but we think that you'll love living in our communities. Give us a call today to learn about availability, sizing, layouts, and more!
Golfing In Phoenix | Top 10 Courses To Check Out: 
FOUR! Heads up! We're talking about all things golfing in Phoenix today. If you like to golf you'll want to check out all of these amazing courses. Check out all there is to offer in the world of golf here in Phoenix.
You might be wondering why we would need to make a list of the top courses for golfing in Phoenix but with over 40 courses within 20 miles of the city, there are some serious options out there to choose from! Golf is something we take seriously in this area!
Gold Canyon Golf Resort
6100 S Kings Ranch Rd, Gold Canyon, AZ 85118
Gold Canyon Golf Resort is at the top of the list because they have not one but two amazing 18 hole courses! There are great changes in elevation, lots of wildlife to see, awesome views of the course, and great challenging holes for golfers of all skill levels. On top of all that you can also find a great resort and spa on-site to make a whole trip of it!
Quintero Golf Club
16752 W, AZ-74, Peoria, AZ 85383
This has been selected a few times as the best public course by Golf Digest and Golf Weekly magazines. This is a suburban golfing spot that is challenging and fun at the same time. A great spot for golfers of all skill levels.
It takes advantage of the surrounding area and is truly masterfully designed to give you great views at every hole. There are some great amenities at this course like PGA professional, Tyler Haynes, offering lessons, accommodations for overnight stays, and more.
Raven Golf Club
3636 E Baseline Rd, Phoenix, AZ 85042
If you are looking for a great course that has phenomenal guest services you'll want to check out Raven Golf Club. It's got awesome service and amenities throughout but also a nice course on the South Mountain. You'll get those amazing views that you want while also having a challenging course with awesome practice facilities as well. This is a public course too which means it is a little more cost-efficient for those of you looking for golfing in Phoenix that isn't too expensive.
Ak-Chin Southern Dunes Golf Club
48456 West, AZ-238, Maricopa, AZ 85139
If you want a large course that's got amazing views you'll want to check out the 18 hole golf course. It's laid out on over 320 acres of desert expanse. It's a unique course and has options for players of all skill levels. A very fun and welcoming environment if you are looking for a more laid back golfing experience in Phoenix.
Sunridge Canyon Golf Club
13100 Sunridge Dr, Fountain Hills, AZ 85268
This amazing course is known for having the most stunning views of any club in Phoenix. It's got lakes, craggy ridges, majestic waterfalls, and shady canyons. There's something fun and challenging on every hole. It's consistently showing up on "best of" lists in the golfing world which means you can't go wrong with a visit to this excellent course.
TPC Scottsdale's Stadium Course
8243 E Bell Rd, Scottsdale, AZ 85260
If you are looking for a course that has seen some of the most famous and talented golfers you'll want to check out this great course here in Phoenix. Home to the PGA Tour Waste Management Phoenix Open, the TPC Scottsdale Stadium Course is a great option for golfers of all skill levels. Amateurs and professionals alike can find something fun and challenging on this course. Of course, you can expect it to be extremely well run and appointed since some of the biggest names in golf walk these greens!
Troon North Golf Club
10320 E Dynamite Blvd, Scottsdale, AZ 85262
Troon North Golf Club is another course that offers two different 18 hole courses. They flow through the ravines and foothills in front of Pinnacle Peak. You won't want to miss out on this great club. It shows up frequently on golf's best-of lists because it's got some of the best holes in the area. You'll love the experience of playing here, not to be missed when golfing in Phoenix.
Verrado Golf Club
4242 N Golf Dr, Buckeye, AZ 85396
This is a great club that is located in a gorgeous region. Right at the foot of the White Tank Mountains, you won't get better views while walking this course. It was laid out by PGA Tour star Tom Lehman and offers 36 holes!
There's something for everyone at every skill level and even the most skilled golfers will find challenging spots throughout the courses. It's a huge hit with locals and visitors and it's reasonably priced so you can enjoy this course even if you aren't looking to spend a ton of cash while golfing in Phoenix.
We-Ko-Pa Golf Club
18200 Wekopa Way, Fort McDowell, AZ 85264
This is an awesome desert golf course that you won't want to skip when golfing in Phoenix. It's got amazing scenery and the course is laid out in such a unique way that you'll get to enjoy fun and challenging golf surrounded by the Phoenix views you expect.
It's also a great spot to get some good eats and drinks when you are done golfing so make sure to leave time to explore the pro shop and restaurant!
Wigwam Resort
451 N Old Litchfield Rd, Litchfield Park, AZ 85340
When you get bored of desert golfing in Phoenix head on over to Wigwam Resort Golf Club. It's got three courses that will be sure to please. You'll get great golf, the best scenery in Arizona and of course, you can indulge in all the cool specials that run. Be sure to check out their website before you plan your trip to see what specials they're running!
Living in Phoenix Inspiration:
Phoenix living is amazing…we're only a little biased on the subject but we think that there's something for everyone to love about living here in Phoenix. Check out some of these other posts about living here in Phoenix for all the inspiration you could need to visit, relocate, or explore the area!