It's that time of year…St. Patrick's Day in Phoenix is just around the corner. If you are looking for Irish pubs in Phoenix to check out, we've got you covered.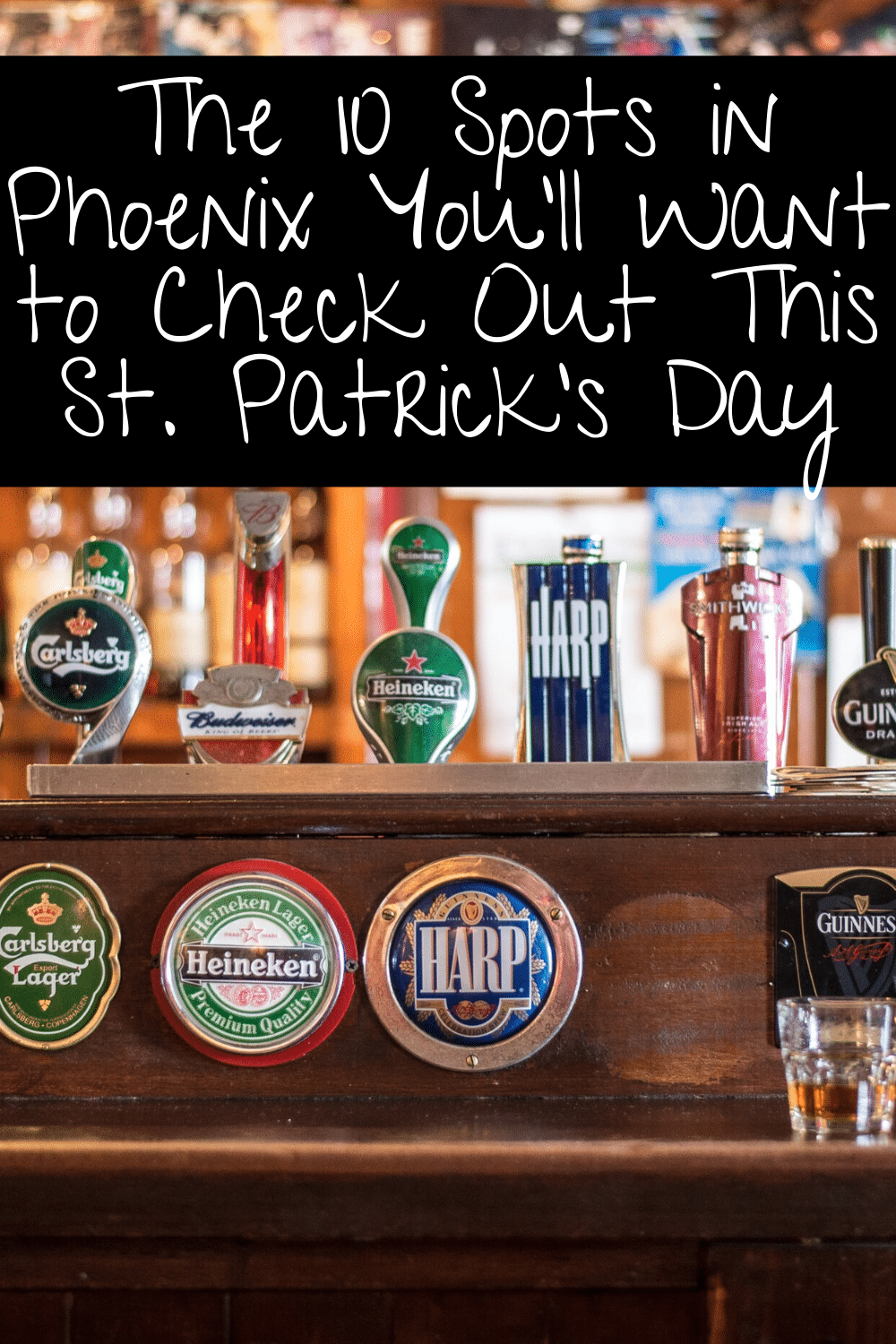 The 10 Spots in Phoenix You'll Want to Check Out This St. Patrick's Day
These awesome Irish pubs in Phoenix are excellent for celebrating St. Patrick's Day in Phoenix. This is also a great opportunity to support local businesses and enjoy others who are celebrating St. Patrick's Day in Phoenix.
Casey Moore's Oyster House
850 South Ash Avenue, Tempe
You can't go wrong with oysters and beer or some Irish whiskey to top off your St. Patricks Day in Phoenix.
The Dubliner Irish Pub
3841 East Thunderbird Road
Supposedly the first place in Phoenix to be serving up Guinness on tap!
Murphy's Law Irish Pub
58 South San Marcos Place, Chandler
Try the fish tacos or Murph's Ruben sandwich!
O'Connor's Pub
2601 West Dunlap Avenue
Play a game of darts and enjoy some beer battered fries with your pint!
Rúla Búla Irish Pub & Restaurant
401 South Mill Avenue, Tempe
If you want to have a great meal with your drinks then this is the spot for you! Their selection of Irish whiskey is on point as well!
Rosie McCaffrey's Irish Pub
906 East Camelback Road
Try the harp battered fish n' chips for an authentic Irish pub experience here in Phoenix for St. Patrick's day.
Seamus McCaffrey's Irish Pub and Restaurant
18 West Monroe Street
It might sound odd but you should try the chicken pot pie with your drinks, it's a hit!
Skeptical Chymist Irish Restaurant & Bar
15689 North Hayden Road, #125, Scottsdale
Their real lamb's shepherd pie is amazing and they have plenty of Guinness to keep the drinks flowing. Try their Irish Mimosa or Leprechaun's Charm speciality cocktails too!
Padre Murphy's
4338 West Bell Road, Glendale
They haven an annual St. Patricks Day party that you won't want to miss out on. There's bag pipers, bands, Irish dancers and more.
Tim Finnegan's Irish Restaurant & Pub
17045 North 59th Avenue, #103, Glendale
Grab an all day Irish breakfast to go with your drinks and you'll be happy to have participated in a time honored tradition at your new favorite Irish pub in Phoenix.