This time of year, we tend to focus on what we're grateful for, so we thought we'd give you more to add to that list! Thanksgiving in Phoenix has already begun! Celebrate with parades, shopping, and seeing festive lights – or just chow down a delicious meal at one of our many amazing area restaurants.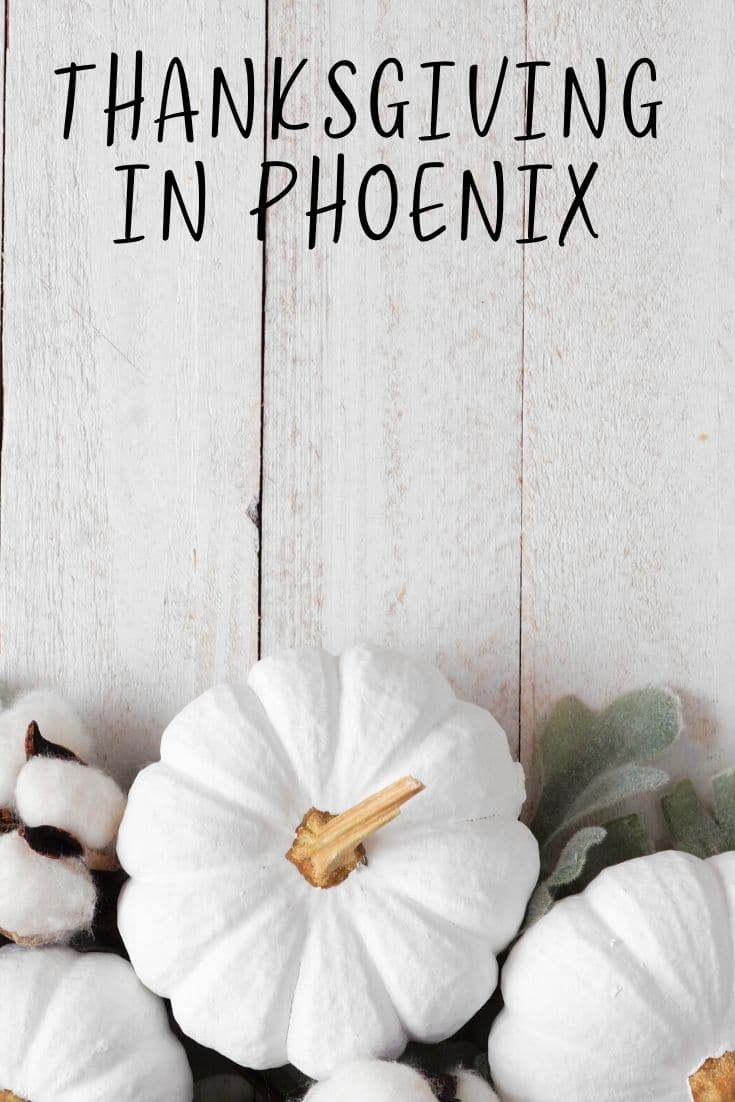 Thanksgiving In Phoenix Has Begun!
Today we're going to share with you an awesome list of events that are taking place for Thanksgiving in Phoenix. There's something fun and exciting for everyone. If you like festive lights, shopping, parades or good food you are in luck…there's TONS of all of that for you to enjoy this year in Phoenix.
Lights of the World
November 21 Through January 12
Paper lanterns, lights displays, and more! This year the Lights of the World display is back and better than ever! You won't want to miss out on over 65 amazing displays. This is a walkthrough event and there is always something unique and beautiful to see! Get tickets at the link above!
November 27 Through January 19
Glow Wild is the theme this year! How cool is that. You can see your favorite animals at the zoo illuminated in lights…they take Christmas lights and create stunning displays of all the animals we know and love! There are more than 60 unique creatures to see all made up in lights.
November 28 from 9-10 am
This year the theme is Songs of the Season so make sure you are ready to enjoy not just some stunning floats but also some that sound amazing as well! There is everything from floats, to marching bands, and dance teams participating in this years parade. You can still participate if you want as well so make sure to check out the link above!
November 29
You can see Santa, check out the lights, and see the gorgeous light up parade! Visit Downtown Tempe for the 25th Annual Fantasy of Lights Opening Night Parade on the 29th! The parade kicks off at 6pm so don't wait, plan ahead to see the holiday excitement begin!
November 29 – December 1
If you are in the mood for some holiday music you have to visit the Phoenix Symphony for their Holiday Pops concerts. You can check the link for dates and times but it runs from November 29 – December 1 and you can enjoy the sounds of the season in style while supporting the Phoenix Symphony!
November 30
You might think you know flea markets but you would be wrong…This is not your average flea market. At this new age market you'll find some of the best hand made items in town. You can check out more than 150 vendors who have everything from fine art, vintage items, to fashion, home decor, food and drink!
If you are looking for a great place to get an awesome Thanksgiving meal you can look for further. Here's the schedule:
Breakfast, served in SWB: 6:30am – 10:30am
Thanksgiving Feast, served in SWB: 1:00pm – 10:00pm, reservations required
Lunch, served in Center Stage Bar: 11:00am – 3:00pm
Dinner, served in Center Stage Bar: 3:00pm – 11:00pm
Alto ristorante e bar will be closed on Thanksgiving Day.
Live music in Center Stage Bar will be 6:00pm – 9:30pm.
Looking for a feast that's a little more unique than the traditional Thanksgiving meal? Check out Medieval Times. It's a fun, exciting, and delicious way to spice things up this Thanksgiving.
Looking for a true old western thanksgiving experience? If so you have to check out Rawhide and their Thanksgiving package!