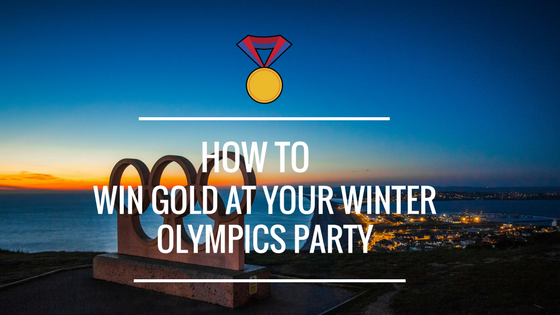 The Winter Olympics are back! To celebrate this world-wide event you've decided to throw a party for your family and friends at one of our Phoenix communities. If you want to win gold for your hosting skills, take a look at these 2018 Winter Olympics party tips:
Decorations
Every good theme party needs decorations to tie everything together. With the Olympics providing so many options, we've divided them up into three themes for your Austin apartment.
South Korean

: PyeongChang, South Korea, is hosting the 2018 Olympics. Deck out your apartment with Korean flags, athletes, and items to celebrate. Invite everyone over to watch the opening ceremonies to see what South Korea has planned to show their country's spirit.
International

: If you don't want to focus on just one country, bring the world together in your decorations and viewing party. Hang up flags from every participating country as well as neutral Olympics decorations, like the Olympic rings and the Olympic torch.
Team USA

: Take pride in your home country with Team USA decorations. Display the U.S. flag proudly, and cover your apartment in red, white, and blue. You also can hang up posters of all your favorite American athletes that you're rooting for to bring home the gold.
Food and Drinks
Food and drinks can make or break your party, so make sure they fit with your decor.
Korean

: You can't do any better than Korean barbecue for your viewing party. Thrillist has everything you need to

make the best bulgogi

on the outdoor grills at The Place at Terracina. We guarantee your guests will be impressed.
International

: If you opted for the international decorations, offer your guests dishes and snacks from around the world. Be sure to hit some of the major competitors in the winter Olympics, such as China, Japan, Russia, United Kingdom, France, Norway, South Korea, and, of course, the USA.
American

: We know how to make snacks and appetizers in the U.S., so you can't go wrong with this themed food. Serve up tons of wings with ranch and blue cheese, potato skins, chips and dip, chicken nuggets, and pizza rolls. And don't forget the beer for the adults and soda for the kids.
Games and Entertainment
Decorations and food are a great start, but to really get the party going, you need to entertain your guests.
Television

: The TV displays the main event of the party, so make sure it's big enough and in a location where everyone can see. Put out enough chairs and make sure your couch is plump and cushy so you enjoy every minute of the action.
Relay Race

: Get in the competitive spirit by planning a relay race with all of your guests. You can make it a simple tag-team race to the finish line or make it more interesting with obstacles, such as hurdles, a bag race, or a three-legged race. Just make sure to split everyone up into even teams.

Yard Games

: Find an open green space to set up your favorite lawn games, including cornhole, ladders, bocce ball, croquet, and giant Jenga.
We can't wait for the 2018 Winter Olympics to start.