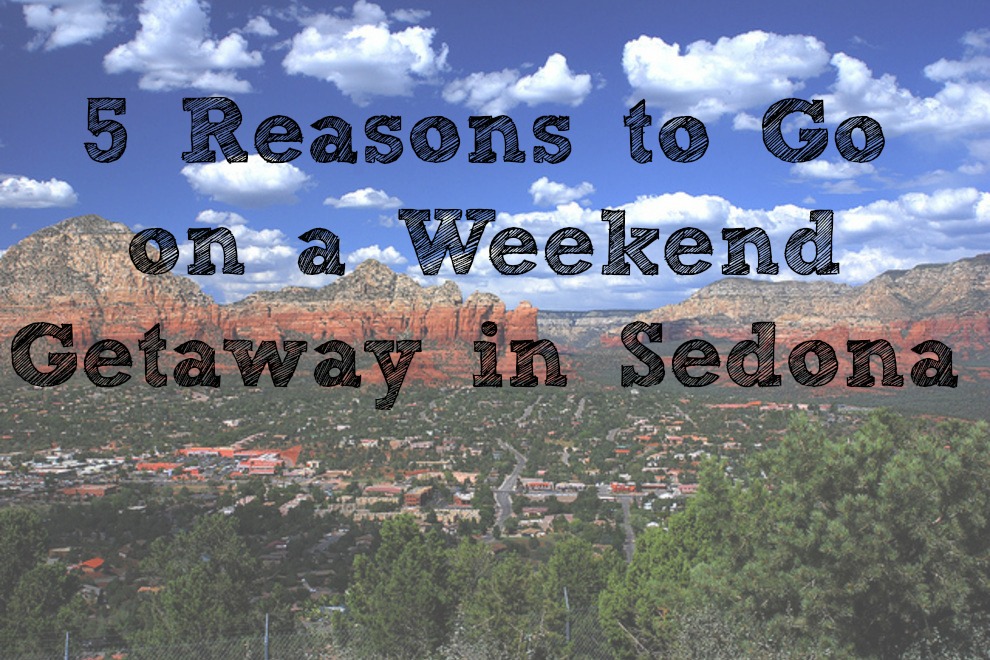 Arizona is a huge state with many incredible destinations that are waiting for you to visit and explore. So why not getaway for a weekend? Sedona is beautiful year round which make it a go-to weekend getaway for many around Arizona. This summer take a break and escape for a weekend in cooler temperatures. One of our favorite Arizona destinations is Sedona. If you have never been before, you are missing out on great hikes, breathtaking views, local shops and food and all around fun. We've got 5 reasons to go on a weekend getaway in Sedona.
1. Escape the Heat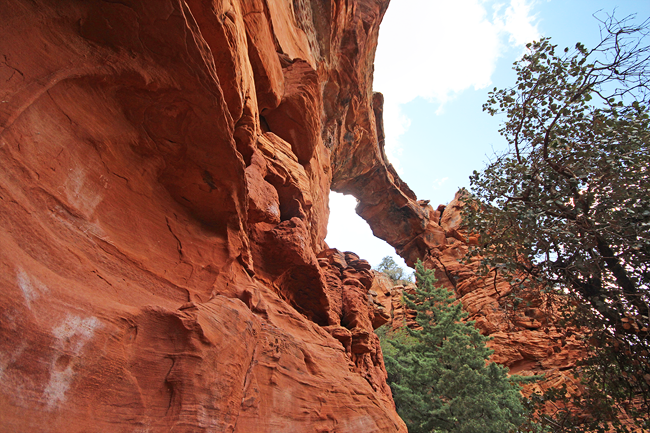 A retreat from the heat is reason enough to get away from the blazing summer sun. Sedona is usually in the 80s and 90s which makes a big difference compared to the 115 weather found in Phoenix. You will often find a crisp, cool breeze whipping through Oak Creek Canyon to cool you off on hikes. The weather is nice around Sedona year round. You'll find snow in the wintertime and cool temperatures in the fall and spring.
2. Explore the Natural Wonders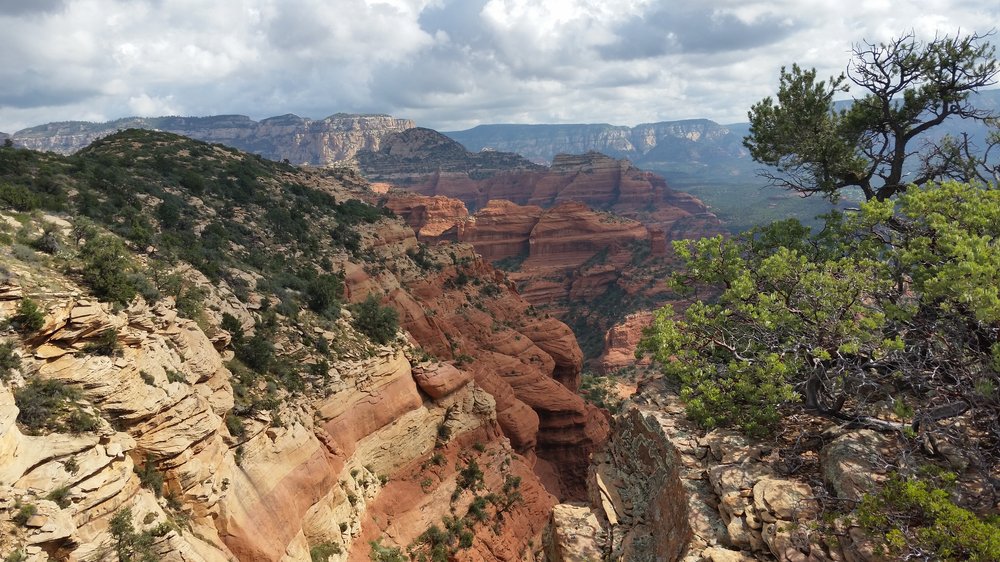 Devil's Bridge, Slide Rock, Cathedral Rock, Bell Rock – the list goes on and on! Sedona has some incredible hiking paths with breathtaking views. Popular destinations for tourists and photographers are Cathedral Rock and Devil's Bridge. One of our favorite hiking trails is the West Fork Trail through oak creek and the Coconino National Forest. Another favorite is the Bear Mountain Hiking Trail. The hike is a bit challenging with steep ascents and descents but the view at the top is incredible. Getting outside and in nature is one of the best reasons to go off on a weekend getaway in Sedona.
3. Experience local hidden gems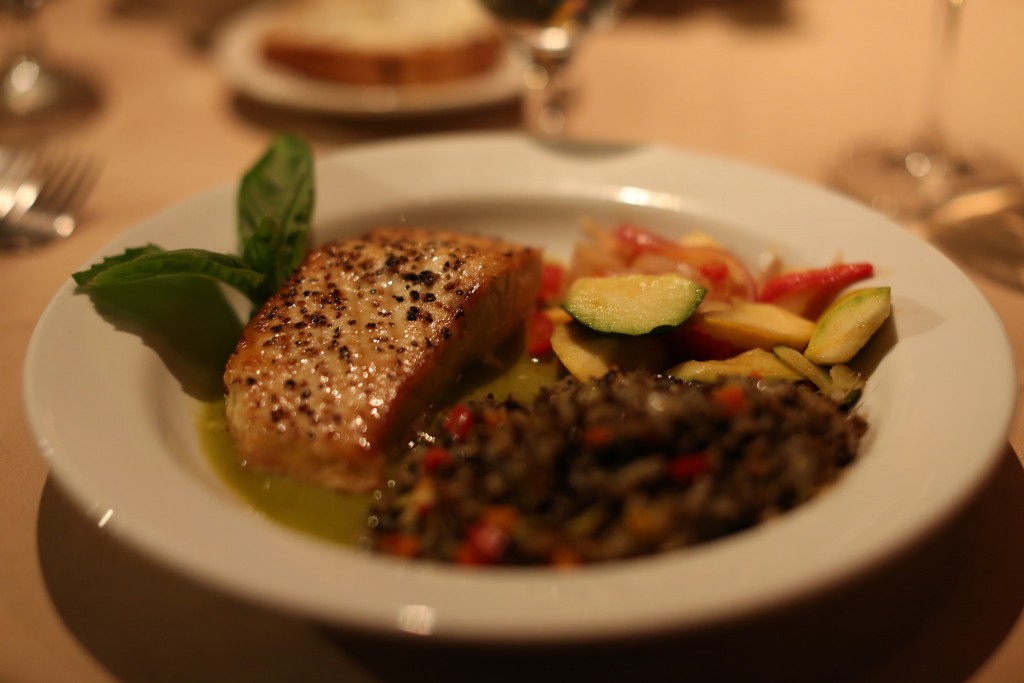 One of our favorite parts about a weekend getaway in Sedona is finding hidden gems and spots around town. If you're looking for vegan or organic eats, you have to stop by the delicious oasis ChocolaTree. The food is fresh, and delicious. Plus, their chocolate shop is to do fire. All of their chocolates are vegan, raw and artisanal crafted. YUM!
Another favorite spot for an overnight stay in Sedona is Garland's Oak Creek Lodge. To enter the property, you drive over Oak Creek (which is always an experience!) and find the lush grounds. The property has 17 cozy cabins nestled across the property, each with their own personality and feel. If you're looking for a farm-to-table dining experience, Garland's is the place to eat! The produce and herbs grown in their own greenhouse, gardens and orchards are used in their kitchen. Plus, they have fresh eggs out of their chicken coop every morning for breakfast.
4. Experience Sedona from all levels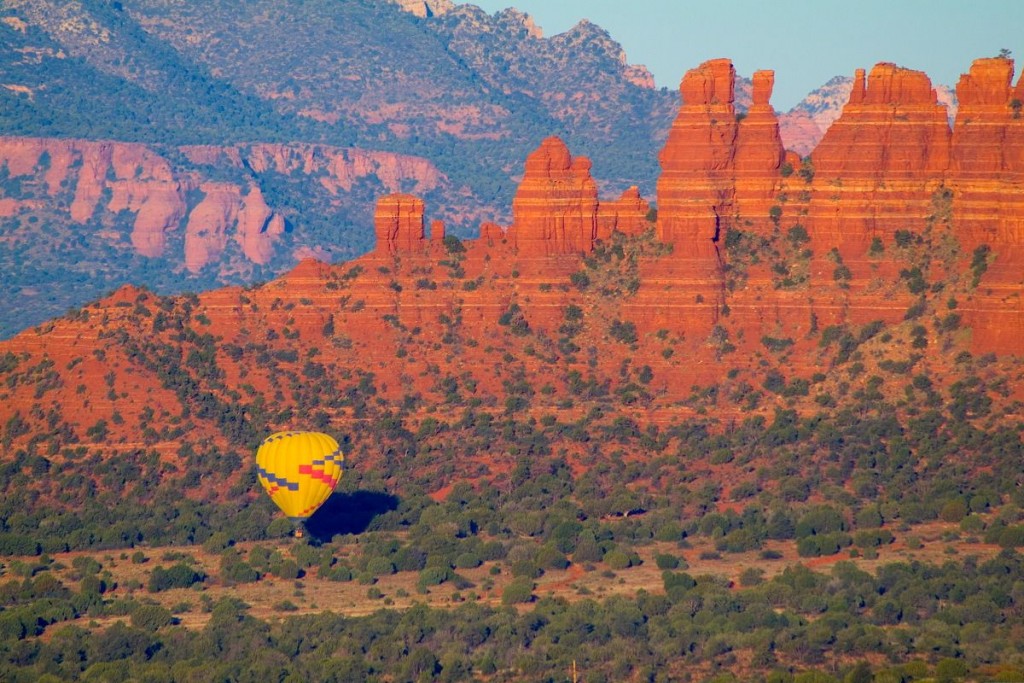 Don't just drive through town – get out and hike, take a jeep tour, ride through town on a bike, or even see Sedona from a sky in a hot air balloon or helicopter. The options are endless! There are guided tours you can take, or trails you can bust out your own bike on. There is nothing quite like seeing Sedona from a slow floating hot air balloon. Explore all of your tour and adventure options to get the most out of your weekend getaway in Sedona.
5. We all need a break!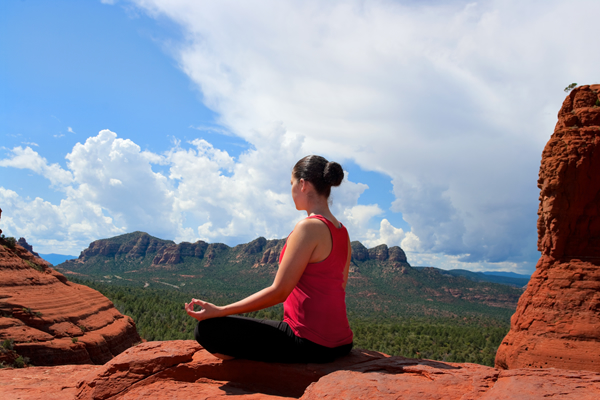 Sedona is a quick drive from Phoenix – it only takes about an hour, depending on traffic. So why not sneak away for a weekend of relaxation and exploration? Wake up early on Saturday, hit the road, go for a hike and spend the night in downtown Sedona or quiet Oak Creek Canyon. You'll be able to rest and recharge for a weekend before hitting the weekend grind again. A weekend getaway in Sedona will help you recharge and you'll be grateful for the time away.
###
There you have it! These are our top 5 reasons to go on a weekend getaway in Sedona – in case you need the extra push to go! Next time you are looking for weekend plans, consider taking the drive and check out this incredible destination. Let us know in the comment section below what your favorite spots are around Sedona and what you love about visiting.