Petiquette or pet etiquette, is a hot topic with the growing number of pets living in apartment communities. This week's petiquette guidelines will keep you from being "that guy" or "that gal." Today we're chatting about knowing where and where not to take care of business with your pets!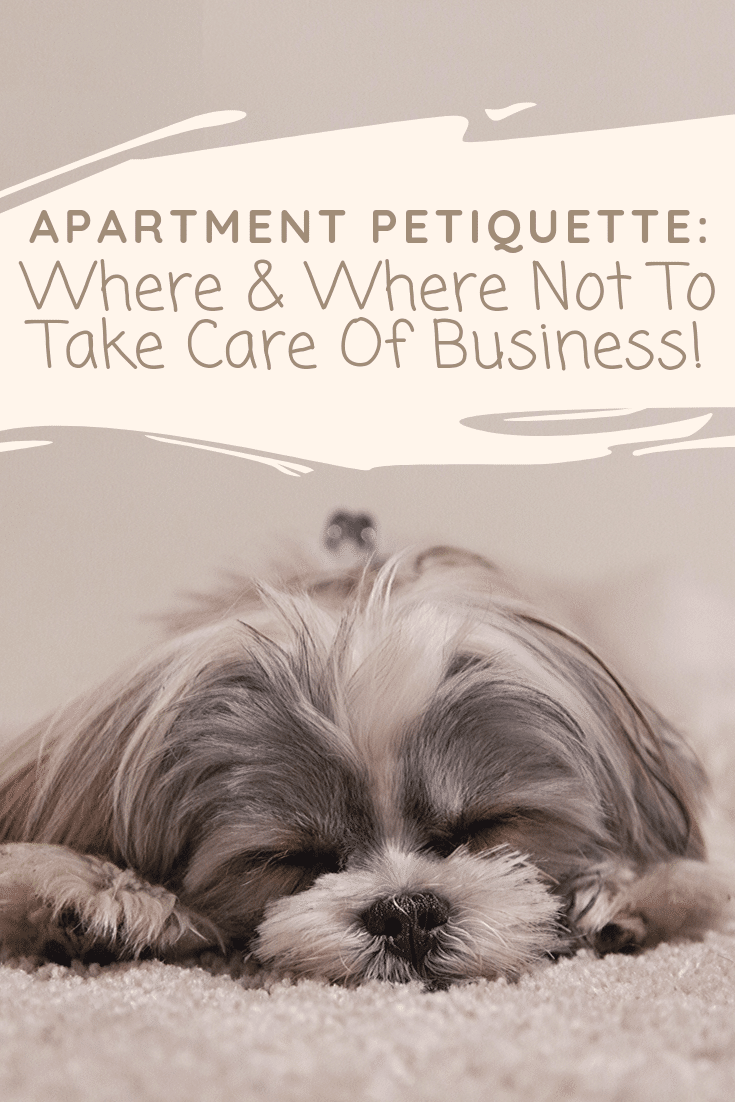 Apartment Petiquette: Know Where (and Where Not) to Take Care of Business
Here are some tips for making sure that you teach your pets where to and where not to do their business. Part of being a responsible pet owner is being considerate of others when it comes to taking your pets outdoors to use the restroom.
It is a part of everyday life for pet owners so making good habits right from the start will make life so much easier and it will insure that you have great relationships with your neighbors.
Find a Spot
Many pet-friendly apartments, like ours, have designated areas for dogs to relieve themselves. Train your dog to go to the bathroom only in these areas.
Stay Away From Walkways
If there aren't designated areas, train your dog to use the restroom at least several feet from the building (especially points of entry and exit – nobody wants to step over that), and avoid any maintained garden areas.
When you allow your dog to use the restroom too near to walkways and doorways you also have to deal with smells. Even if you clean up after your pets there is a lingering smell from continued use that is unpleasant for others!
Everybody Clean Up
Always pick up after your dog. It's common courtesy. It's best to keep a mini bag dispenser attached to the leash so you're never caught without one, at MC we provide a dispenser to every new resident who leases with us. Our apartments here in Phoenix like The Place at Wickertree and The Place at El Prado are no exception to that practice!
If you don't have a designated place to dispose of waste make sure that you keep little bags on hand to clean up after your pets in a sanitary and easy method.
Indoor Training Options
You can use pee pads or doggie litter boxes for indoor training opportunities. If you can't get outdoors in a hurry or if you have to leave your pup alone for long stretches before they can physically hold it through the day or night these can be good choices.
The doggie litter boxes are usually synthetic grass and they help drain away liquids to a pan that can be cleaned out each day. These methods usually have odor killing techniques so that you don't have to deal with awful smells either.
Use Treats
If you feel like you are struggling to keep your pup using the appropriate areas to potty you can use praise and treats. Lots of positive reinforcement will help your pup learn that when he does his business in the right place he gets an extra treat of praise and love!