Did you know that February 9th is National Pizza Day?! If not, you do now! We're sharing our favorite local pizza spots to help you celebrate this year! The best pizza in Phoenix is not hard to find! 
There's something for everyone and we're sharing some gluten free options as well in case you need allergy friendly options in order to celebrate with us! Check out all of these spots and let us know which ones you love the most.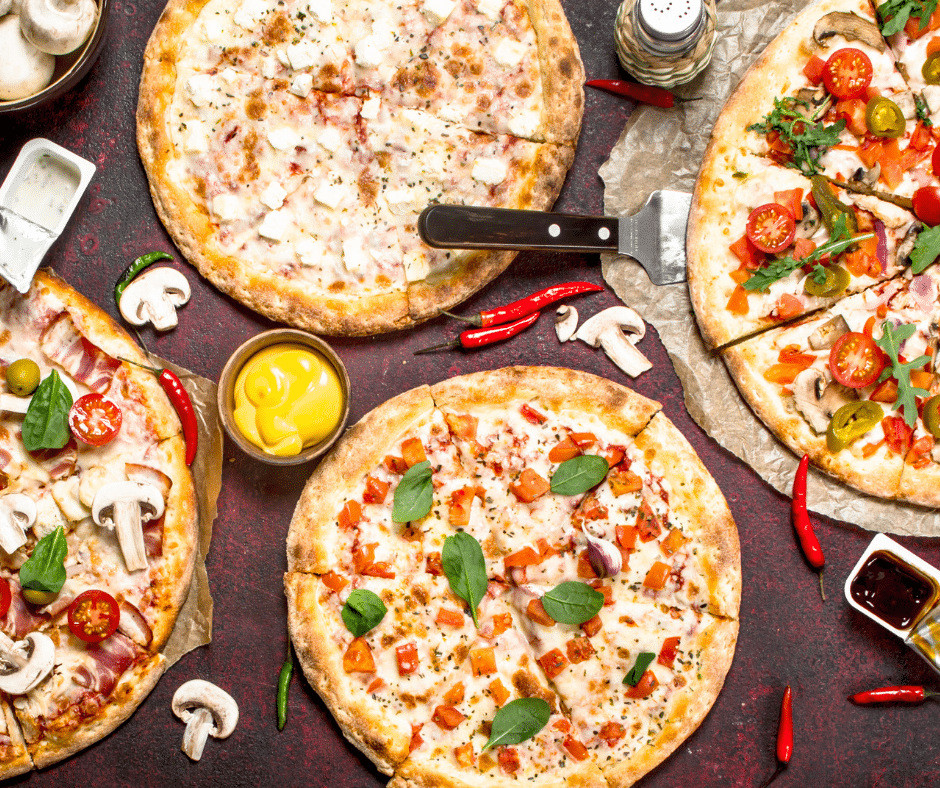 Best Local Pizza Spots for National Pizza Day
The great thing about pizza is that it's amazing no matter where you are or what is going on in your life. If things are great, pizza makes them even better, if things are not so great, pizza will cheer us up! Celebrating National Pizza Day is a fun reason to order take out and skip cooking for one night. 
If you haven't had a chance to check out some of these amazing local pizza shops then this is also a really good excuse to experience some awesome local restaurants! 
Piazza Romana is serving up light and airy crust with locally sourced toppings that you won't want to miss out on! They do pizza by the slice or tray so order up and enjoy for National Pizza Day in Phoenix. 
Fire & Brimstone makes wood fired pizzas that are bubbling and delicious. They serve up pizzas made with ingredients from Gilbert's community farm at Agritopia! 
If you are looking for New York style slices to celebrate National Pizza Day in Phoenix then you want to visit Ziggy's Magic Pizza Shop! They have tons of pickup and delivery options too! 
Forno 301 serves up Neapolitan-style pizza but they also have other Italian classics so you can get your favorites and binge in the name of National Pizza Day! 
Ever had a pizza with pickled chiles, pork roll, aged gouda, mozz, and drizzled with spicy honey? If not then you are missing out and you need to visit Myke's Pizza for your National Pizza Day celebration! 
Sourcing ingredients from all around the state you won't want to sleep on Grand Avenue Pizza Company! Check out the Jimmy Legs with a basil pesto sauce, grilled chicken, and smoked bacon. It's a combo that will have you coming back for more! 
Looking for diary free and gluten free options? La Grande Orange Pizzeria is your spot! They offer most of their pizzas with these options! 
Another spot that is offering up all of their pizzas with a vegan and gluten free option is Pomo Pizzeria! They have so many delicious choices and all of them can be modified for dietary needs! 
Pizza's fired in a 900 degree oven that are done in a flash?! Yes, pelase! Check out Freak Brothers Pizza to see how they've made the switch from a mobile brick oven to a brick and mortar restaurant! 
Head to Nello's for pizza but don't miss out on their made from scratch desserts. You'll be glad to celebrate National Pizza Day with an extra special treat for after the pizza!