February is Black History Month. If you are looking for a way to learn more and celebrate Black History Month in Phoenix these events and activities will help! We're also linking to some resources for you in case you'd prefer to dive into some education at home. 
You can get out there and enjoy Phoenix while also learning something, supporting local artists, and amplifying events for Black History Month!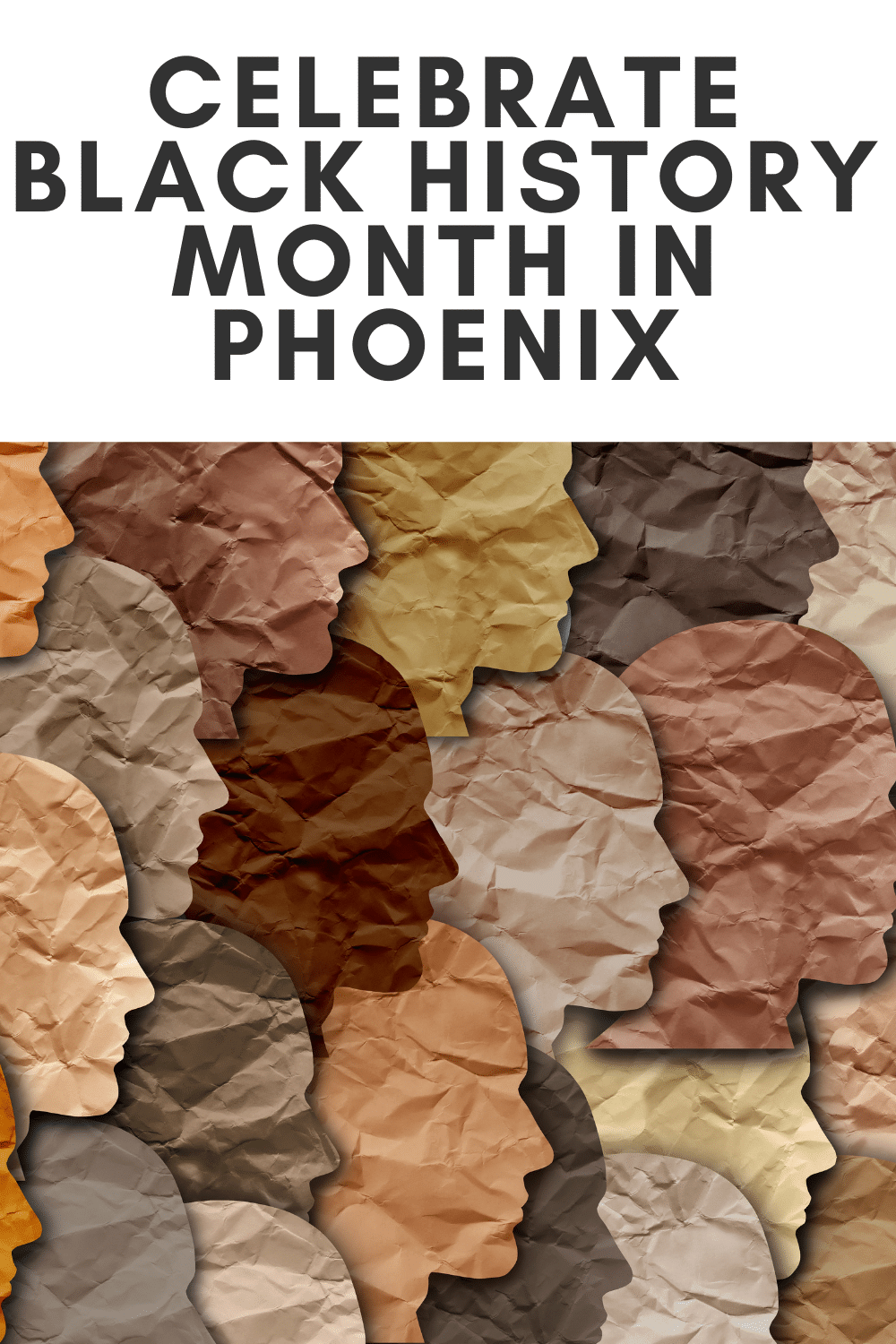 Black History Month Events and Activities: 
Here are the events and activities that you can check out for Black History Month here in Phoenix! You can check them out as a family or choose activities that you can enjoy on your own. There's events going on from now until March that you won't want to miss! 
West Valley Arts Presents Imprint: African Americans in the Arts in Surprise on January 22-March 5
Black History Month Mural Project in Phoenix
Estrella Mountain Community College Black History Month Calendar of Events
Black History Month Events hosted by Arizona State University
BASEArizona to Host Black History Month Kickoff in Chandler on February 1
1st Virtual African American Conference on Disabilities
Maricopa County Branch – NAACP to Host February Financial Literacy Series on Building Wealth
Tempe Center for the Arts Presents SHFT: Nazim Rashid & New Renaissance on February 17
D.L. Hughley Performing at Tempe Improv on February 19-20; Stand Up Live on February 21
COPA Music Festival featuring Adina Howard, Willie Clayton, Elaine Stepter and more in Maricopa on February 20
Community Chalk Mural with Jerome Fleming at Chandler Center for the Arts on February 20
Black History Event at AFRI-Soul Marketplace in Downtown Phoenix on February 20
Blacks On Greens 501(c)(3) + Be More Clean to Host Melanin Natural Monthly Market in Scottsdale on February 21
Black Philanthropy Initiative to Host Let's Make History Together Celebration on February 24
ASU Gammage presents Digital Performance, "Cowboy," on February 25
African Americans and Mental Health: Bridging the Gap Virtual Event on February 25
AZ Men's Health & Wellness Initiative Seminar on February 27 – Virtual Event
Poetic Soul – The Ultimate Spoken Word Poetry Experience in Phoenix – Every Wednesday Night
"Bigger Than Boxing: Zora Folley and the 1967 Heavyweight Title" Exhibition Showing at Chandler Museum
Movies to Watch at Home: 
If you are looking for a way to celebrate Black History Month at home because of the pandemic or just because you can't get to any of the events listed above, you'll want to check out some of these resources. 
There's so many good compilations of quality resources out there so we won't try and top those! Check out these resources and find all the great movies you can enjoy at home. 
Best Black History Movies on Netflix
Movies to Stream on Hulu for Black History Month
Prime Video Picks for Black History Month
HBO Max Movies and Shows to Watch for Black History Month
15 Great Movies to Watch for Black History Month With Your Family