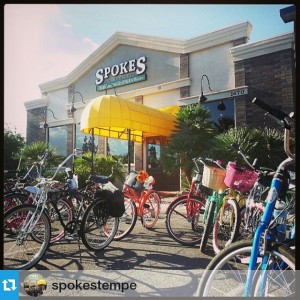 As the weather heats up we all want to get outside and now there are more opportunities for you to go biking in Phoenix. Phoenix is making it easier to get around on bicycles through innovative bike-share programs that are growing across the valley. In November of 2014, The Grid Bike Share system was launched with 100 bicycles at 27 share stations in Phoenix. Now, city officials want to expand the bike share program to 500 bicycles and 50 share stations. Tempe and Mesa are jumping in as well with plans to bring this system to their streets. This is especially good news for our residents at The Place at El Prado! If you are interested in using the service, you can register for prepaid hourly, monthly or yearly subscriptions to the service to make rental easy and painless.
With bicycle use increasing, let's take a look at bike friendly locales throughout the city and adventures you can take on two wheels.
If you haven't been to Handlebar in Tempe, you should. Their spacious outdoor patio is outfitted with hooks so you can hang up your bike when you stop in and you can even bring your four legged friends. Dog and bike friendly? What are you waiting for?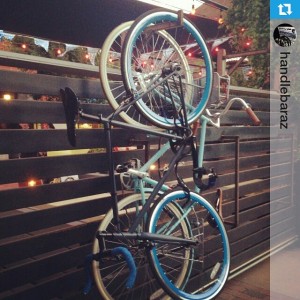 Spokes on Southern is a casual, relaxing spot with 24 local beers on tap and great bar food. They also offer bike racks outside and on their large patio for you to hang up your bike when you stop in for a bite to eat.
Boulders on Broadway is another laid back Tempe spot that is inspired by outdoors activities like rock climbing, mountain biking and a sense of adventure. You can bring your bike inside and park it while you relax with friends. They have a second location, Boulders on Southern, for those of you who live in the Mesa area.
Bike Rentals and Adventures:
If you don't own your own bike and want to borrow one for a weekend adventure, Arizona Outback Adventures provides mountain, road and comfort bike rentals. They also have guided adventure tours you can take through the desert, neighborhood tours and more.
The Bike Cellar offers bike rentals for locals and tourists alike. When you rent of their bikes, you also get a water bottle refill, lock, flat repair kit, helmet and light at no cost to you. They have bike maps for you to pick routes and paths that suit your needs and interests. They are a great local shop you can rent from and out of town visitors can ride the light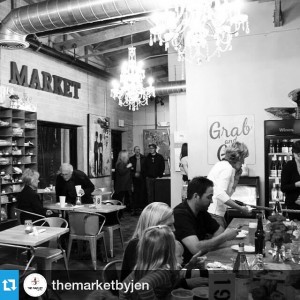 rail from the airport to the shop and hop on a bike to explore.
Explore your city
Phoenix is a large city and everything is laid out like a grid which makes it easy to navigate and get around. You can use bikes through services like the Grid Share System or bicycles from local shops to go explore the world around you. More and more restaurants, bars and cafes are becoming bike friendly so keep your eyes open. What are you waiting for? Get active and find a new adventure that you can take on two wheels.