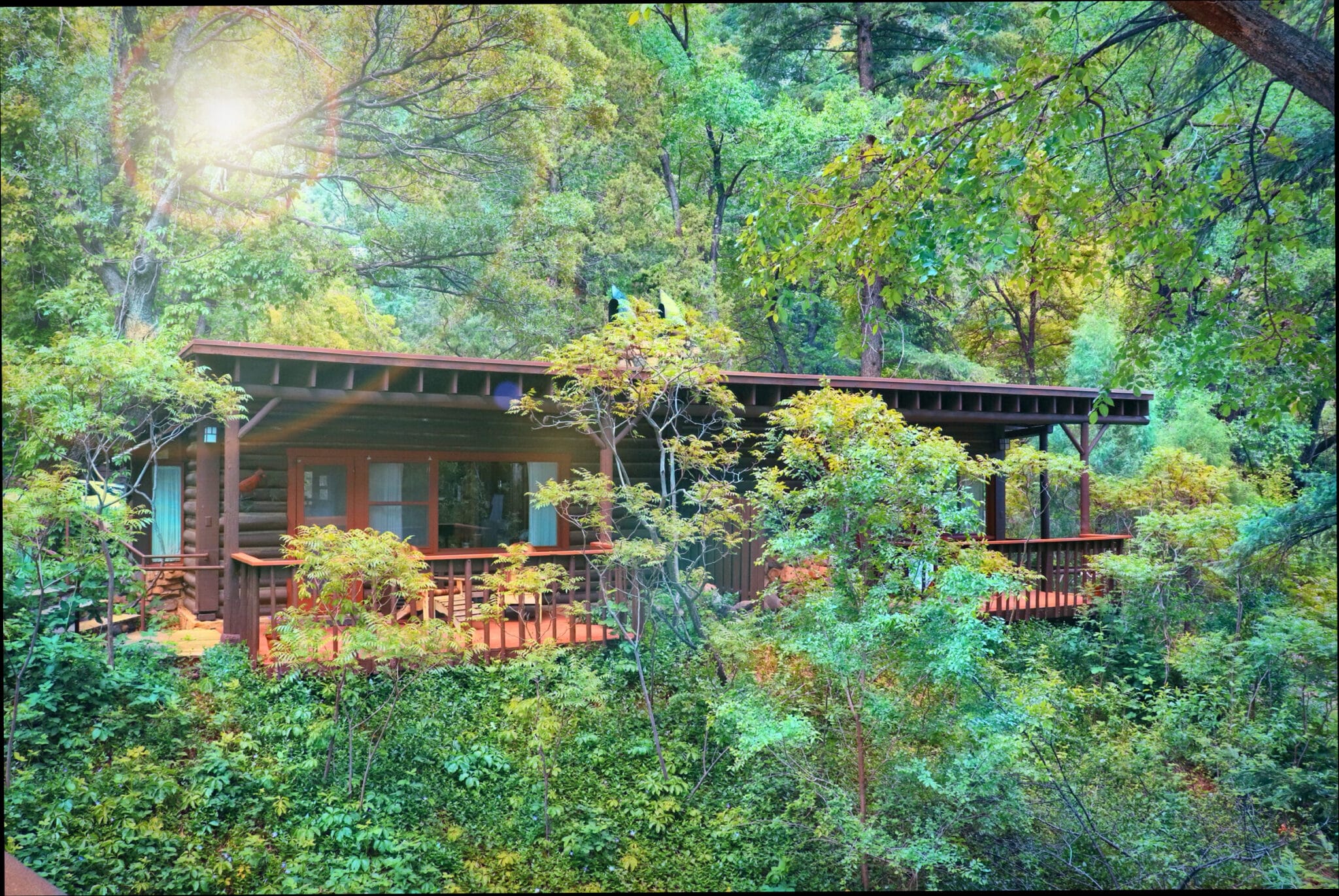 Photos courtesy of Orchard Canyon on Oak Creek
Sedona is a popular destination in Arizona because of its idyllic scenery and unique surroundings. Most Arizona residents, and out of state visitors, have been there before. They have seen the beautiful orange and red rocks, slipped through Slide Rock State Park and hiked through the beautiful trails along Cathedral Rock and the rugged Arizona landscape. But, what most people don't know about is Orchard Canyon on Oak Creek. It is the ideal place for anyone looking for a special getaway.
Eight miles north of Sedona, nestled in Oak Creek Canyon, you will find sixteen cabins among ten acres of organic gardens and apple orchards. All of this is part of Orchard Canyon on Oak Creek. The historic main lodge was built back in the early 1900s and still functions as the lodge kitchen that serves guests. Guests can expect delicious breakfast, afternoon tea and dinner to come out of the kitchen there.
One of the most unique features about Orchard Canyon is the fresh farm-to-table experience. Everything served to guests comes straight from Orchard Canyon's own gardens.
Orchard Canyon also presses their own apple cider made from the fruit that grows in their orchards. It's a delicious and fresh treat that you can't find anywhere else.  You can walk through the orchards and organic gardens and see where everything grows before you try it in the kitchen.
Orchard Canyon is the place to go for pure relaxation. Guests can choose to participate in yoga classes, optional massages or facials. Stripping away the flash and shine of modern resorts, Orchard Canyon shows you the beauty found in simplicity. It is a place of peace and quiet that differs from any other lodge you have been to. The next time you are looking for a weekend getaway, head to Orchard Canyon for a vacation you will never forget.
Right now you can use promo code Summer2019 to save 20% off your Monday-Thursday visit to Orchard Canyon from July 1st through August 30th.