You can find great, fresh food if you step outside your front door and look for something new. Here are a few farmers markets in Arizona that you should check out.
We all fall into a comfortable rhythm in life. We go to the same places, we eat at the same restaurants and we go to the same grocery stores. We understand!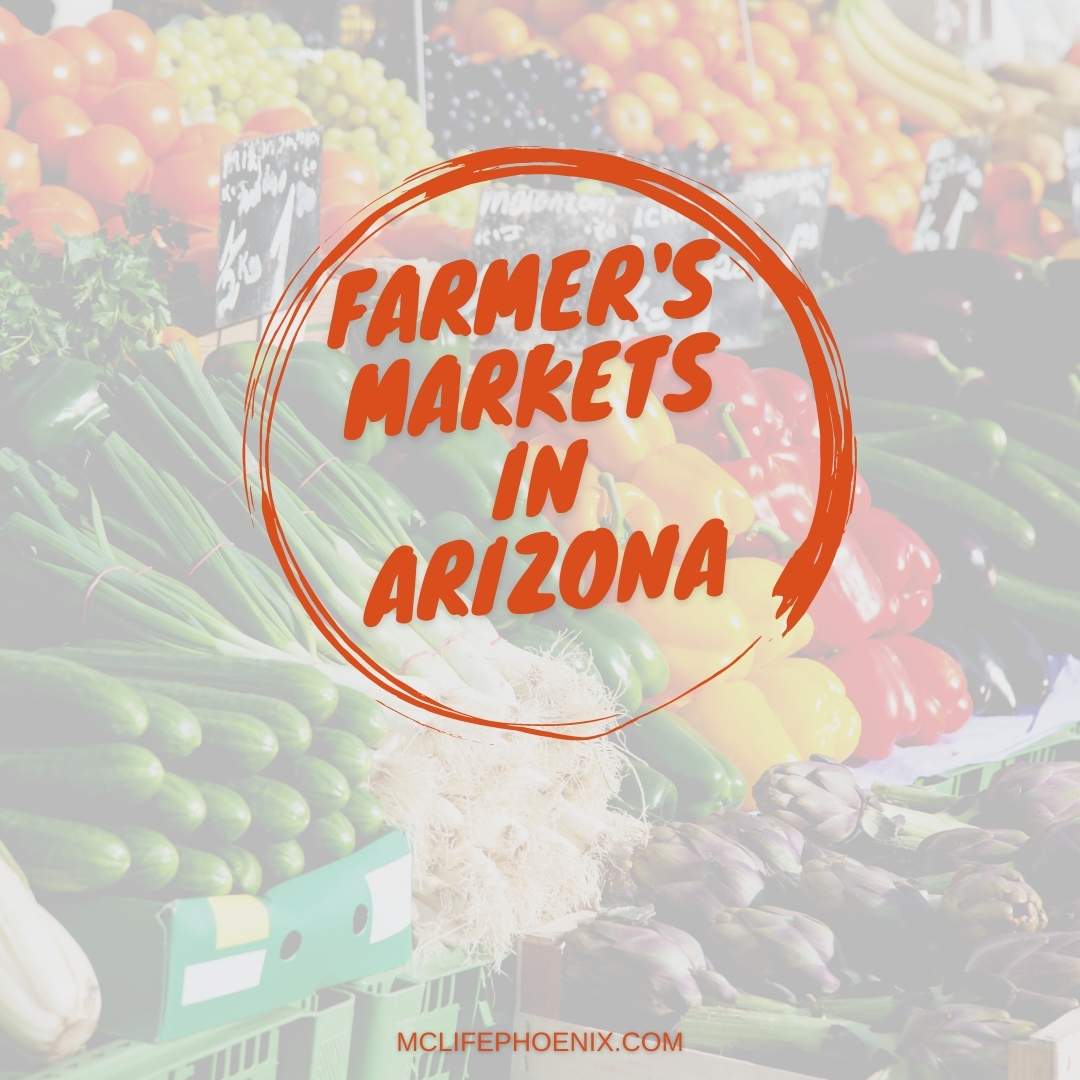 It can be hard to leave your local bubble, especially in cities like Phoenix where everything is sprawled across the map. But, when you do leave your  comfort zone and venture out to new places, you will be surprised at what you might find.  
Here are our favorite Farmers Markets in Arizona:
Tucson Farmer's Markets:
These farmer's markets in Tucson are all about having fresh food and being able to tell you exactly where it came from. They're prepared to answer any questions about your choice of food, making it personal. From fresh fruits to meats, these farmer's markets are a great place to stop by and pick up some food and make some new friends.
Another great Farmer's Market in the Tucson area are Heirloom Farmers Markets:
Open year round, these open air farmers markets are perfect way to spend a day. There are plenty of tables to look at, giving you a wide variety of food and drinks to choose from. Check out their website to learn more about what special events are taking place and how you can get involved.
Phoenix Farmer's Markets:
Held weekly in Phoenix, this market is a very popular spot to grab you favorite produce. Click the link above for the most current hours and days.
In the heart of Agritopia is the Farm Stand which offers fresh local produce for sale and a weekly farmers market. Agritopia is making fresh produce available and offers places to check out even more fresh food; Joe's Farm Grill and The Coffee Shop. 
It is a unique experience and has something to offer for everyone. Check it out for breakfast, lunch, dinner, a cup of coffee or the farmers market. You can bring your dogs and sit outside and enjoy the beautiful weather.
You can see a list of more Farmer's Markets in Phoenix on the Visit Phoenix website.
Farmers markets are great opportunities to find fresh, locally grown produce while supporting local farmers and businesses. You can find farmers markets in your area on most days of the week. Forget about the grocery store around the corner, go buy locally grown produce at low prices and support Arizona farmers.