Here at MCLife we LOVE pets and we want you to experience all that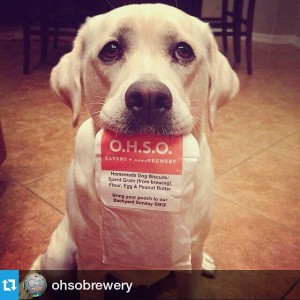 Phoenix and Scottsdale has to offer while including your favorite four legged friend. There are many dog friendly restaurants in Phoenix and Scottsdale. Most have outdoor seating for customers with dogs, but with our beautiful weather, you can be outside year round. Let's explore dog friendly patios and locales around the Phoenix and Scottsdale area.
Bars and Restaurants:
Duck and Decanter (Camelback location) – This successful sandwich bar and gourmet food shop has three locations throughout the valley. Their camelback location offers patio seating outside. You can have one of their delicious salads, daily soups, sandwiches or tasty breakfast items. They also offer amazing gift baskets with specialty coffee, teas, wine, beer, and cheeses for the foodie in your life.
Hula's Modern Tiki – You can take the light rail to this awesome modern tiki bar in downtown Phoenix. The menu offers items that are a fusion of Polynesian flavors with a touch of American flair. They've got a killer happy hour from 3:30pm-6:00pm Monday-Friday with Wednesday happy hour going all night. Try the Tropical Itch cocktail while you sit on the patio with your dog.
O.H.S.O. Eate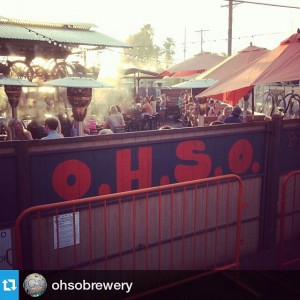 ry + Nanobrewery – O.H.S.O. offers amazing beer and food with a large patio for customers to bring their dogs. They've got weekend brunch and amazing dinner menu items. They have locations in Arcadia and Paradise Valley.
Cold Beers and Cheeseburgers – Cold beers and cheeseburgers is serving up exactly what the name implies: cold beers and cheeseburgers. Their food is hearty and filling and the beer is always cold. You can sit out on the large, shady patio with friends and your pup.
Aunt Chilada's – Aunt Chilada's is serving up delicious Mexican food in Phoenix. They have an enormous outdoor patio that can seat large groups and customers with dogs. They also offer lunch specials, weekend breakfast and happy hour deals. They also have a Tempe location if you are in that area and are craving Mexican food. Other dog friendly spots: AZ88 and The Capital Grille.
Cafes and Breakfast Stops:
Breadcrafters Bakery & Café – Who doesn't love fresh, homemade bread? You can have drool worthy sandwiches and salads at this cozy bakery and your dog can come too. Once you stop once, you'll be h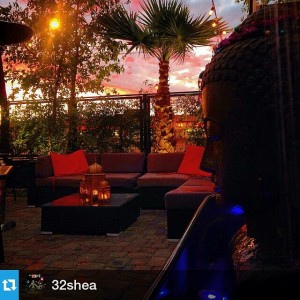 ooked on the fresh crisp vegetables, fluffy breads straight out of the oven and tangy vinaigrette dressings.
32 Shea – A modern, hip café bar and restaurant. They have a beautiful patio with comfy, plush seats and tables with umbrellas and lanterns that light up the night. You can stop in for a coffee and breakfast burrito in the morning, a sandwich at lunchtime or drinks after work. It's a diverse spot for anybody and everybody. They even have a drive-thru for customers on the go! Other fun breakfast spots: Scramble and Buzzberry.
Take your dog out. You can go to any of these delicious spots and take your pup along. There are a lot of dog friendly patios out there waiting for you to explore. Try any of these restaurants out and let us know what you think.