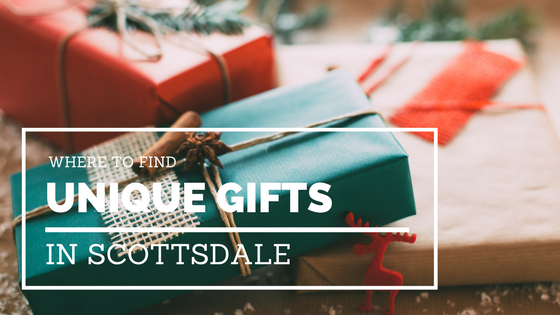 The holidays are coming up fast and for some that means they're beginning to panic because they haven't bought a gift yet. Before you begin to spiral, take a look at some of these boutiques and stores in Scottsdale that offer the perfect, unique gift.
Hot Petunias:
$$$
Where: 15029 N Thompson Peak Pkwy b105, Scottsdale, AZ 85260
What: A store around since 2013, this boutique sells everything from clothes to accessories, decor and other home goods. There's something for everyone on your list at this cute little store.
Sphinx Date Co. Palm and Pantry:
$$$
Where: 3039 N Scottsdale Rd, Scottsdale, AZ 85251
What: A gourmet gift shop that's known for it's Medjool dates and milkshakes — but it's perfect for other local products.
Honey B's Boutique
$$$
Where: 15425 N Scottsdale Rd #130, Scottsdale, AZ 85254
What: Situated in North Scottsdale, Honey B's Boutique is a "women's retail clothing boutique"  But they also carry specialty and gift items such as candles, handbags, bath bombs, bootie socks and more!
So don't fret about getting a last minute gift — especially if it's from one of these cute Scottsdale boutiques.