A great way to enjoy the cooler weather is taking a stroll around Roosevelt Row on First Friday. On every "First Friday" of the month the Roosevelt Row district and surrounding community of Downtown Phoenix showcases local artists, vendors, and musicians. This is the perfect time to take a tour of local art galleries, indulge in all kinds of foods and shop around for unique treasures.
What I absolutely love about First Friday is the energy and excitement of the night. The sounds and rhythms from different types of music blasting, pumps you up and sets you up for a great night. Music is vital to the atmosphere of First Friday, it guides you to all of the nooks and crannies of the art walk, while making sure you don't miss a thing.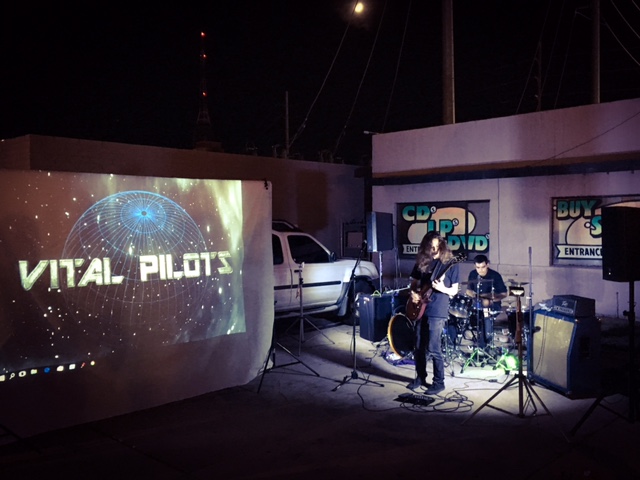 I recommend arriving early so that you have plenty of time to tour the galleries and have enough time to check out the vendors. No need to be an art enthusiast to visit the galleries, just walk on in and enjoy an unconventional perspective of art. Galleries are intertwined with outside vendors and artists, which I absolutely love. You are able to walk around and get a good look at what everyone has to sell, whether its food, art, or crafts. When I'm at First Friday, I go with the full intention of purchasing a few things, and throughout the years I have collected some great pieces of art and purchased amazing jewelry.
Frida Khalo pop art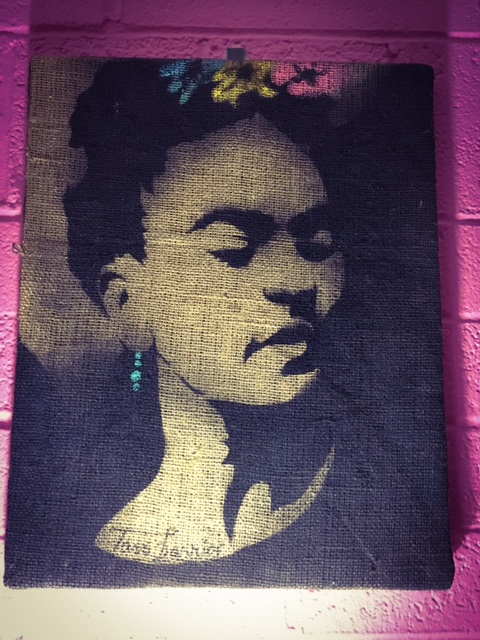 A few years back a came across this guy just chilling in front of a house that was hosting a small art show, selling his paintings. Burlap and some spray paint is what he used for his paintings. He just had a hand full of paintings and totally stood out of the crowd for me. As a huge fan of anything and everything Frida Khalo, I was instantly attracted to his version of a portrait of her. I don't recall his name nor can I make out his signature on the painting but it looks amazing hanging on my living room wall.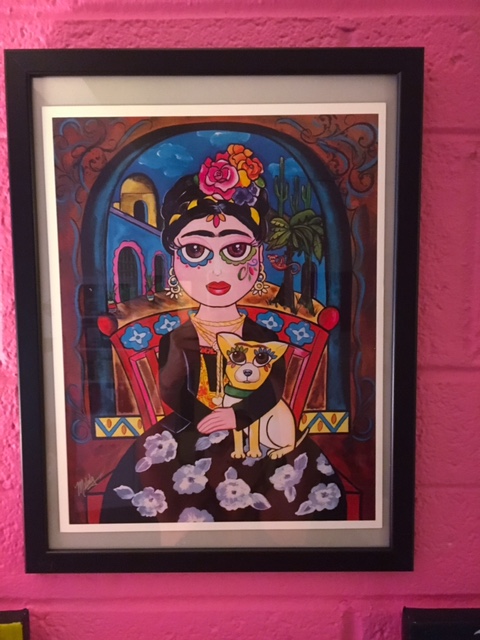 I was introduced to Melody's funkadelic art at First Friday. Since then I religiously follow her on Instagram and do my best to make it to the festivals or events she is selling her art at. I love all of her work! Essentially, her Day of the Dead artwork was what peaked my interest the most. I bought a print of Frida Khalo from Melody, and that too is displayed on my living room wall. Not only does Melody showcase her love for the Day of Dead, but also sells great prints of Disney Princess, Buddha, and animals. A magnet and a few bookmarks have been purchased for myself and as gifts for friends. Melody Smith Art is funky and full of color and is a must stop at First Friday.
Moon Star Shop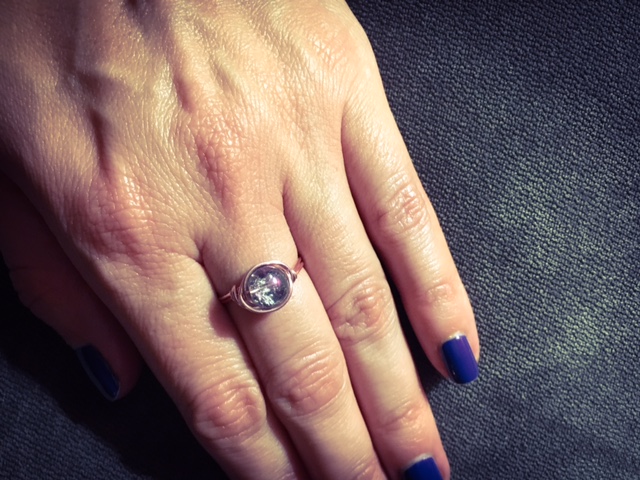 This past First Friday I purchased a piece of handmade jewelry by Moon Star Shop. The ring I bought was made with simple wire and displayed a beautiful stone. The stone used are unique and radiate positive energy when wearing it. Rings, necklaces, and even crowns are just a few of the items for sale by Lexi of Moon Star Shop. At First Friday, Lexi was seen making custom jewelry upon request. The price is just right and there is also a deal when purchasing double of one thing. I have been wearing my ring everyday since I bought it and I'm in love.
Here are some great resources to help make your experience at First Friday an amazing one! Another great perk of First Friday, is FREE admission at the Phoenix Art Museum. See you There!