Since 1970 we have been formally celebrating Earth Day globally on April 22nd. This year you can celebrate right here in Phoenix with some fun events and fundraising efforts!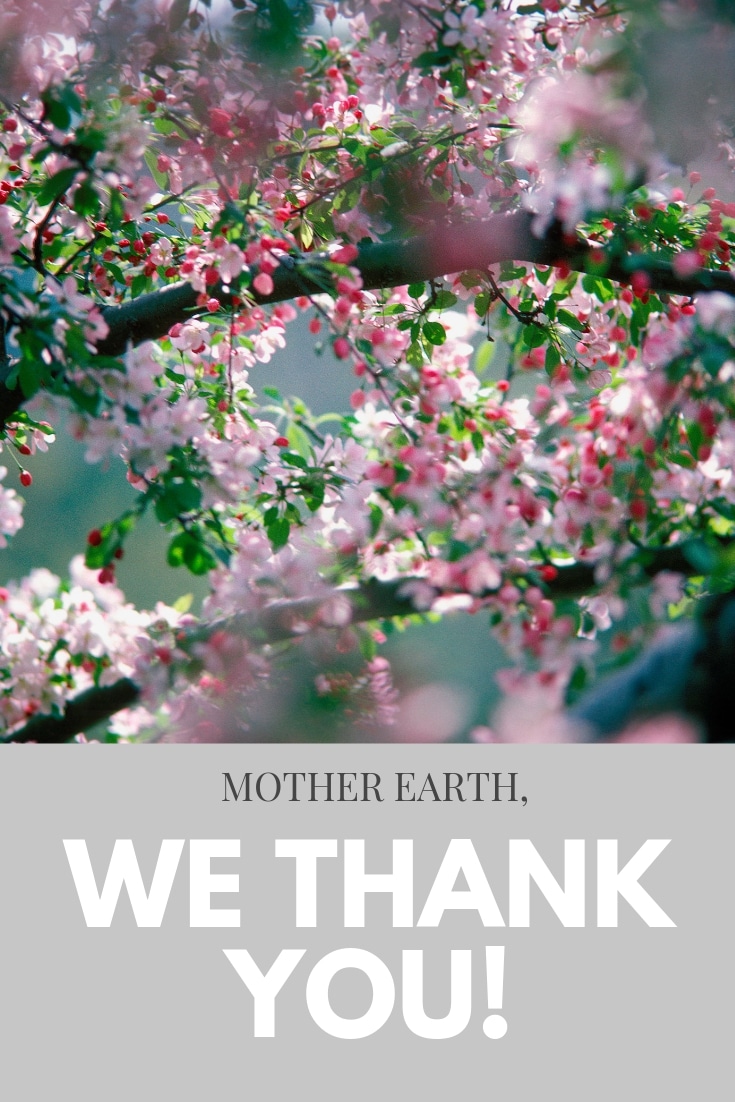 Mother Earth, We Thank You
Earth Day comes from humble roots. In the 1960's a grassroots movement for better protections for the earth began and by 1970 the holiday that we know and love was officially begun! Today, nearly 1 billion people around the globe celebrate Earth Day.
April 22nd is Earth Day and it's one of the most popular secular holidays that is celebrated internationally! Here in the United States we celebrate everywhere from workplaces to schools and as individuals through support of demonstrations and fundraising efforts.
What is happening in Phoenix for Earth Day 2019?
Here in Phoenix there are a lot of great activities taking place to celebrate Earth Day 2019. You don't have to be tackling all of the worlds problems to be making a difference. Here are some great opportunities to get outside, get active, support your community, and more.
How will you celebrate Earth Day this year? With friends and family? At work or school? Let us know how you are celebrating Earth Day 2019!
Join us at Earth Day Phoenix 2019
Mon, 10:30 AM – 2:00 PM
Keep Phoenix Beautiful, 200 W Washington St # 16, Phoenix, AZ
Website Here
2019 Earth Day 5K & 10K Phoenix
Apr 22 – 30
85026, Phoenix, AZ
Website Here
Earth Day Benefit for Alzheimer's
Mon, 4:30 – 6:30 PM
Brookdale Central Paradise Valley, 13240 N Tatum Blvd, Phoenix, AZ
Website Here
Earth Day | Special Saturday Market
Sat, 8 AM – 1 PM
721 N Central Ave, Phoenix, AZ
Website Here
10th Annual Earth Day Phoenix Event
Mon, 10:30 AM – 2:00 PM
W Washington St, Phoenix, AZ
Website Here
Earth Day: Simple Solutions Summit
Mon, 9:30 AM – 2:00 PM
Phoenix City Council Chambers, 200 W Jefferson St, Phoenix, AZ
Website Here
What can I do to make a difference on Earth Day?
Want to get involved but not seeing something that really speaks to you? That's okay! Here are some great ideas for how you can get involved, do some good, and celebrate Earth Day 2019.
Pick Up Litter
One of the biggest problems on the planet is humans…we don't all take care of the world the way we should. You can help by cleaning up up people who are less thoughtful than you! Cleaning up litter helps keep it out of the oceans, water sources, the ground, and out of landfills.
Recycle and Upcycle
Reducing waste by reusing and up cycling products and recyclables is a great way to celebrate Earth Day! Keeping things out of the landfills is key to the survival of the planet. Make sure to properly sort and recycle your plastics, cardboards, magazines, and other household waste.
If you are feeling crafty there are tons of ways to upcycle everyday goods into something new, exciting, and useful!
Plant a Tree
The classic Earth Day activity…it's a classic for a reason! Trees literally give us air to breathe. If you are able, plant a tree this Earth Day. It's a great way to get connected to the world around you and of course, it is something amazing that will benefit generations to come.